With so many tasks to remember and so little time in the day, it's easy for your online presence to get neglected, especially your website.
You might have launched a shiny new, all-singing, all-dancing website when you first started your business but as time goes by and technology gets more and more sophisticated your original site may be well overdue a redesign!
If you're not sure whether this applies to you and your online business then consider these 7 reasons…
1. Not Getting Leads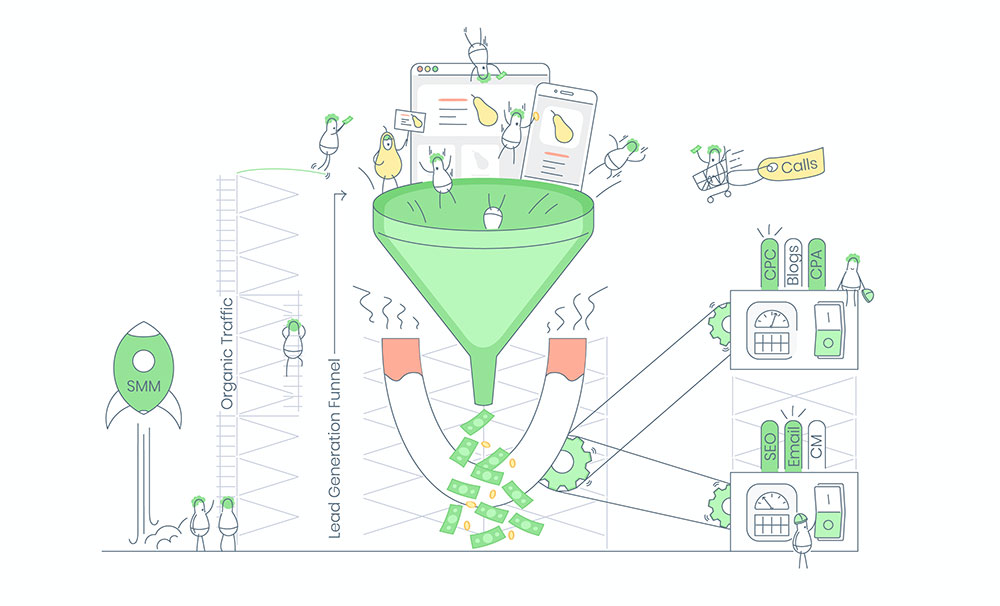 The ultimate goal for any website is to receive leads online or in person.
As good as they are for awareness and educating visitors on who you are and what you do if they don't convert those users into actual leads then you might be doing something wrong.
Perhaps your copy isn't clear or relevant to the page, or it's too text-heavy and not interesting to look at meaning your traffic bounces straight off. This is why a good website design is so important.
Customers bouncing straight off your site is a lost lead.
Consider how you can give your website a freshen up to capture more leads.
2. Not Mobile Responsive
People are using mobile more and more to conduct research online and internet searches as it's much more convenient and allows users to do so anytime, anywhere.
This means that it's important your website is mobile responsive so visitors can still see all of the same information as they would be able to on a desktop and your site is still super easy to navigate.
If you launched your website a long time ago, before mobiles were as advanced as they are now, then it's likely you will need to update it.
To see how responsive your site is on mobile you can go here: Google's Mobile-Friendly Test.
Talk to your web agency about making your site more responsive if you get this result!
3. Change in Business Direction
Whether it's your strategy or target audience, if you're making changes within your business it's important to also update your digital presence which includes your website.
This could be visually through a change of branding and new photography or perhaps you want to introduce a new business blog and tweak your tone of voice.
If you're employing more staff, then consider adding them to your website with a short bio and image so your customers can put names to faces.
4. New Products or Services
If you've launched new products or services and haven't got around to updating your website, then you must take the time to do so.
Maybe your website needs to be changed to an eCommerce website to accommodate your new direction.
This also includes when you've made significant changes to any existing products or services that are already on your website but with out-of-date explanations or imagery.
This will help your potential customers understand your business better and keep your existing customers engaged.
Having a good detailed up to date explanation of your products or services will also help add some SEO (search engine optimisation) juice to your site.
5. Outdated Software
Technology is always evolving which means the features available to you and your website will be too.
This could be installing Live Chat, or even replacing your existing chat with Facebook Messenger to connect your website with your Facebook channel and make responding to inquiries easier.
Either way, it's important to keep your website current.
If you're not technology-savvy then invest in a web design agency that will ensure it's done properly to maximise your opportunity.
Plus – without updated plugins, you are leaving your website vulnerable to attack and being hacked.
6. Dated Design or Branding
When you visit your website do you feel inspired and interested?
Even if your copy is as accurate as it can be, sometimes it's as simple as your web design or branding that needs a freshen up.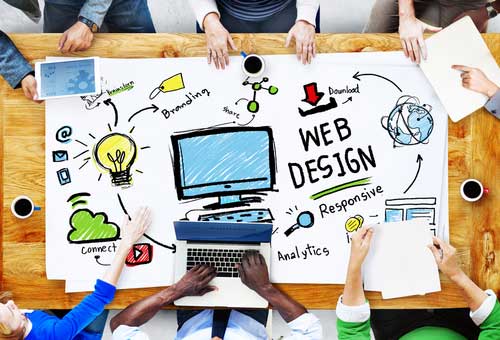 Think about how you can make your pages flow better, with fresh product photography and engaging content.
7. Available Budget
If when you first started your business money was tight, you may have set up an easy, low-budget website.
However, by now you may be in the position to invest in something new. If this is the case, consider the above points such as New Products or Services, Business Direction, and Plugins when designing your new site.
It's better to take the time and get it done to a high standard now and ensure it's as up-to-date and user-friendly as possible.
Once you've put the time into making your website suitable it's important to keep on top of your SEO ( search engine optimisation) and be sure to set up Google Analytics or similar tracking tools.
You should have a site that you're proud to direct your traffic to and that will track your results and allow you to understand your marketing better.
Trading online voucher
Did you know there is financial help available for your website in Ireland? Your Local LEO can help your business with a government grant scheme, Trading Online Voucher. The scheme can offer assistance up to €2,500 along with training and advice to help your business trade online, making the transition to trading online more affordable for small businesses.
To qualify for the scheme, businesses must have:
no more than 10 employees;
less than €2m in turnover;
be trading for at least 6 months and
be located in the region of the local enterprise office to whom they are applying.
(additional T&Cs apply).
"Businesses that participated in the scheme reported that on average they saw their sales increase by 20%, with an 80% jump in sales leads and 3 in 5 exporting for the first time." *localenterprise.ie
At yourweb.ie we build long-term partnerships with all our customers and deliver above and beyond on every project. If you are looking for a bespoke website, a full website design, or an eCommerce website we will be sure to provide you with the best site to suit your needs and budget.
Contact us for more information.