Local search is very beneficial for small businesses – nearly half of all searches on Google are looking for local information. If your business doesn't have optimized content for a local audience, you detrimental be missing out on customers who are ready and willing to shop in your area.
All types of businesses can improve their ranking locally, whether based solely online or in physical locations. So if you use high-volume keywords relevant to your business and have a solid local presence, you can get your small business better visibility in the SERPs.
In this article, we'll explain the basics of a local SEO strategy and how to use it to give your business an edge over competitors in 2022.
What Is Local SEO?
Local SEO is the practice of improving your online presence to get more business from local searches. It involves optimizing your website, enhancing visibility in local directories and search engines, and building customer relationships.
These techniques result in higher rankings in the local SERPs – which means more traffic to your business' website.
There's no point in a New York restaurant ranking high in searches for 'best Italian restaurants in Los Angeles'.
Local SEO targets customers near your business location so that they can find your store or website more easily and quickly.
Your goal should be to get as high up in the local search results as possible. That way, when someone searches for a specific product or service in your area, they'll be more likely to find your business.
Why Is Local SEO Important?
Local SEO is crucial because it helps your business be found by potential customers searching for the products and services you offer. The benefits of local SEO include the following:
1. Higher visibility in local searches
Local SEO increases your visibility in local SERPs so that people can find you more easily. This will help you reach customers looking for businesses like yours and increase their chances of visiting your store or website.
2. Increased website traffic
By optimizing your website content for local keywords, you'll be able to increase your website traffic from local searches. This will help you to grow your business and reach more potential customers.
3. Targeted advertising
Local SEO also allows you to target ads to specific areas and neighbourhoods to reach the right people with the right message.
This targeted advertising is much more effective than conventional methods and can help you get more customers.
4. Enhance your reputation
Optimizing your website for local keywords and getting positive reviews can enhance your reputation in the local community.
This will help you to build relationships with customers, which can lead to more revenue and business growth in the long run.
5. Increased ROI
Ultimately, all of the above benefits will increase your business's return on investment. With more visibility and website traffic, you'll be able to generate more leads and convert them into customers.
What Matters For Local SEO?
To optimize your website for local SEO, you should consider several key elements. These include:
NAP (Name, Address, Phone number): Ensure your business information is up-to-date and accurate on your website and other online directories.
Reviews: Positive reviews will give customers confidence in your business, so ask customers for reviews.
Keywords: Localize your keywords to target customers near you, such as 'best pizza in NYC' instead of 'best pizza'.
Backlinks: High-quality backlinks will help your website rank higher and get more visibility in local searches.
Mobile-friendliness: Make sure your website is mobile-friendly and easy to navigate.
Content: Create content targeted to local customers, such as blog posts about the local community or events in your area.
By optimizing for these elements, you can give your small business better visibility in the SERPs and increase your chances of being found by potential customers.
How Google Determines Local Ranking?
Google uses several different factors to determine local rankings. The local SEO ranking factors include:
Relevance: Google looks for websites relevant to the user's search query. Distance: Google prioritizes businesses closer to the searcher, so they can get the information they need quickly and easily.
Prominence: Google also considers how popular a business is in its local area. This includes factors such as reviews, backlinks and mentions on other websites. Optimizing your website for these factors can improve your local rankings and reach more potential customers. One of your top goals as a local business owner is to generate as many positive reviews as possible
Distance: Google prioritizes businesses closer to the searcher, so they can get the information they need quickly and easily. If your business is near the searcher, you'll have a better chance of appearing in local SERPs.
How To Get Started With Local SEO?
The key to local SEO success is creating and executing a comprehensive strategy that covers all the above elements. Here's what you should do:
Managing and Optimizing Your Business Profile
One of the primary steps you need to take for effective local SEO is to create your Google Business Profile (formerly Google My Business). Your Google Business Profile is one of the best ways that can help increase your visibility.
If you don't bother setting up and managing your Google Business profile, it will be difficult for you to appear in any relevant Google search results. Therefore, you must claim your profile to give yourself a better chance at online success.
Any successful local SEO strategy should always involve creating a Business Profile. Without claiming your free Business Profile, you make it impossible to be featured in the Local Pack, Local Finder, or Google Maps.
After setting up your profile, don't forget essential optimization tasks like adding photos and writing a business description incorporating relevant keywords.
Business profiles are more than just a listing service; they're increasingly an important part of a comprehensive local SEO strategy.
Keyword Research
Identifying and targeting the right local keywords is integral to any SEO strategy. You should research what people are searching for in your area and use those terms in your website content. Localized keywords will help you reach customers looking for businesses like yours.
For example, instead of targeting the keyword 'shoes', you could target 'sneakers in Los Angeles' or something similar.
Keyword research tools like Google's Keyword Planner and Ahrefs can help you find the best local keywords.
Local Link Building
Link building is an integral part of SEO and is even more critical for local SEO. Backlinks from other local sites in your area can give your website a boost in the local search results.
You can build links by guest blogging, creating content for local publications or websites, and networking with other businesses in your area.
You can also try directory listings, like Yelp and Yellow Pages, to get more visibility in the local community.
Optimizing Your Website For Mobile
Most searches now come from mobile devices, so it's essential to ensure your website is optimized for these users.
Your website should be easy to read and navigate on a phone or tablet, and your content should be optimized for mobile devices.
Making sure your website loads quickly is also important; slow-loading pages will turn away customers and hurt your rankings in the SERPs.
Developing Your Reputation
As we have just seen, reputation management is integral to a successful local SEO strategy. Reviews and your brand's presence online through social media or email marketing largely contribute to this achieved goal.
When earning reviews, first and foremost, you must provide excellent customer service every time if you want five stars. Reputation management also requires you to acknowledge good and bad reviews.
Creating Valuable Content
Content is still king for SEO, and local businesses should use content to promote their services. Content creation can attract new customers and build relationships with existing ones.
Creating content like blog posts, videos, tutorials, and social media posts will help you reach potential customers in your area.
You should also focus on creating local-specific content, such as highlighting community events or providing helpful resources for people in your area.
Optimizing Image and Content Metadata
Metadata is an important part of local SEO. Optimizing your images and content with metadata like titles, descriptions, and keywords can help you get more visibility in the SERPs.
You should also make sure to include location-specific keywords so that people searching for businesses in your area can find you easily.
Measuring and Analyzing Results
The last step in a successful local SEO strategy is to measure and analyze the results of your local SEO efforts. You should track website traffic, rankings, and conversions from your campaigns to see what's working and what's not.
Tools like Google Analytics can help you track your progress and optimize your campaigns for better results. 
Local SEO Is an Ongoing Process
Local SEO is not a "set it and forget it" task. You need to constantly monitor your campaigns and stay up-to-date with the latest trends and best practices.
You should also be building relationships with local customers, businesses, and influencers to help make your brand's reputation in the local community. 
Add location pages to your website
Creating dedicated location pages on your website is integral to local SEO. Each page should be tailored to the specific city or region you are targeting and include content that is relevant to that area.
You should also include information about your business's address, phone number, hours of operation, and any other details potential customers may need.
Location pages are a great way to attract customers in your area and tell search engines where you're located so that they can serve up your website in their local results.
Get inbound links with relevance and authority
Inbound links are compelling opportunities to boost your SEO rankings. These links should be from relevant and authoritative websites and include location-specific keywords in the anchor text.
These links tell search engines that your website is a trusted source of information for searchers in your area and can help you rank higher in local searches.
Optimize Your Local Web Pages
Optimizing your web pages for local SEO is a must. This includes optimizing each page's title, meta description and content to include relevant location-specific keywords.
You should also make sure that all images and videos on your website are properly tagged with localized keywords or phrases.
Additionally, be sure to link to other websites in your area to strengthen the authority of your page further.
Utilize Local Business Directories
Listing your business in local business directories is essential to local SEO. This ensures that potential customers can easily find you online and helps search engines recognize the relevance of your website for specific locations.
Make sure to add as much information as possible when listing your business so that potential customers have all the information they need at a glance.
Monitor & Respond to Reviews
Online reviews are important in local SEO, as they can help you build trust and authority with potential customers.
You should be monitoring customer feedback on platforms like Yelp and Google My Business and responding to reviews promptly.
Responding to positive reviews can help you build relationships with customers, and responding to negative reviews shows potential customers that you are dedicated to providing excellent customer service.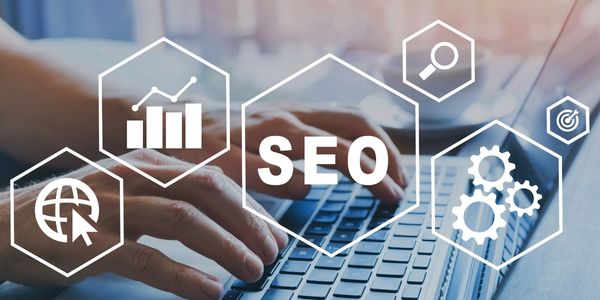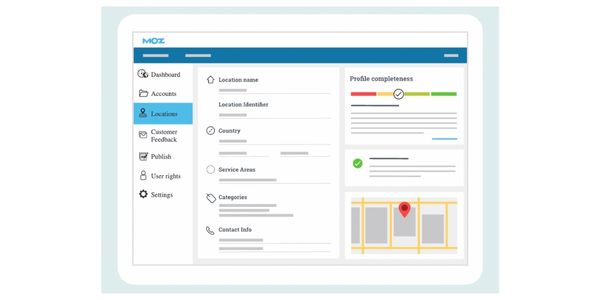 At a lower price than similar products, Moz Local will guarantee that your business listing has been verified on Google and Facebook. Furthermore, it will help distribute your listing among various search engines.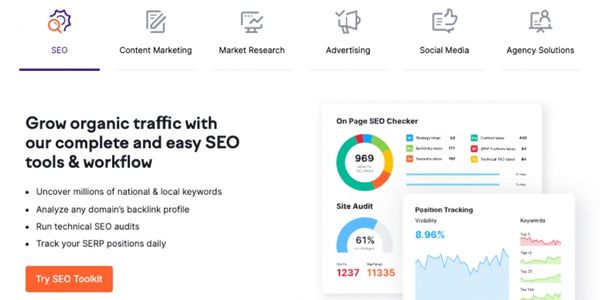 Semrush is a comprehensive SEO suite that helps you understand how well your website has been optimized for local search. It also gives you data on ranking, backlinks and competitor analysis.
BrightLocal can help you monitor your online reputation and find out what people are saying about your business online via reviews.
Additionally, it offers a citation tracker to identify errors in your business listings and tools to optimize them.
Ahrefs is a powerful tool that helps you analyze backlinks and identify new link-building opportunities.
It also provides data on organic traffic, keyword rankings and competitor analysis to help improve your local SEO.
Buzzstream is a comprehensive SEO suite that helps discover local link-building opportunities. It also enables you to track your progress in local SEO campaigns and build relationships with influencers to boost your visibility.
The Bottom Line!
Local SEO is an essential part of any digital marketing strategy. By optimizing your website for local search, you can target potential customers in your area and attract more business.
By following the tips outlined above, you can improve your visibility in local searches, build relationships with customers, and ultimately increase sales and revenue.
Small businesses are continuously looking for ways to differentiate themselves from the competition and leave a positive impression on their clients in todays fast-paced digital environment. But here's the secret ingredient that can truly transform the way your...