Over the last few decades, search engines have become incredibly popular as a way to easily find information and content online.
When we want to find something to purchase or look into online, search engines such as Google and Bing almost always provide us with the most relevant links that take us to exactly what we need.
Businesses across the world work to get their websites on the first page of search engines like Google so that more people are visiting their website and therefore buying their product/service.
To many people, SEO can sound confusing – but once you understand more about it you are able to start optimising your website to gain visitors and new customers.
Here's a simple guide to SEO and why all small businesses should be doing it.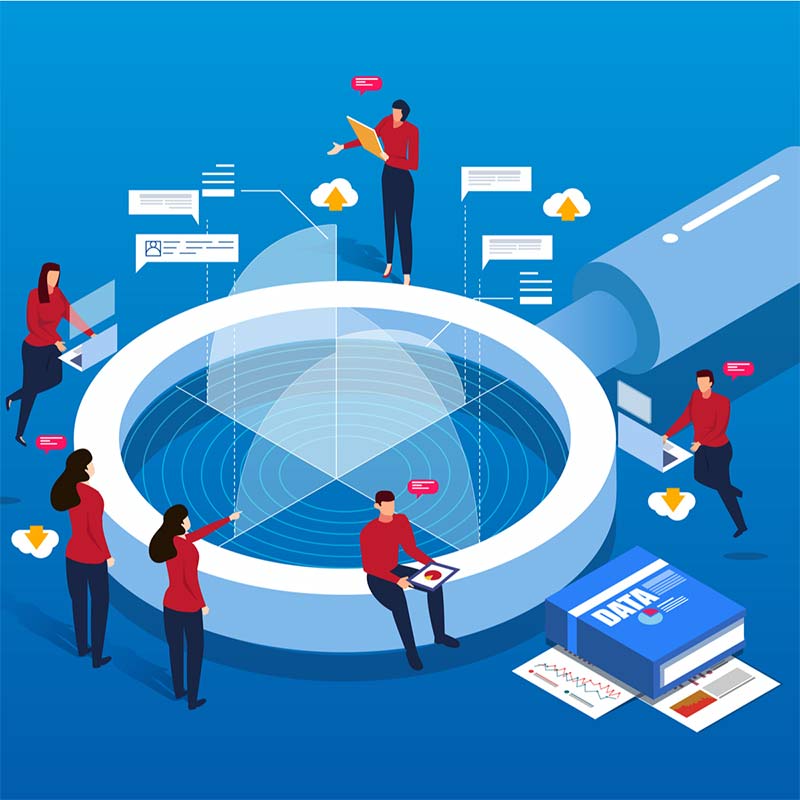 What is SEO?
SEO stands for Search Engine Optimization, which is the process of optimizing a website so that it is more likely to appear higher up in the search engine results.
This is referred to as search engine ranking – the more SEO work performed by a business, the more chance they have at ranking higher on Google and other search engines. Ideally, businesses want to rank higher than their competition and other companies in the industry.
Every web page has content, whether it contains words, images, videos or links – this content needs to be optimized so that it stands out to search engines. 
You may be thinking… well how do search engines like Google know how relevant your content is to a person's search?
There are a number of factors that come into play here. Search engines have bots that crawl every page on the internet which then get indexed into an enormous database.
Algorithms search the index for things like keywords, quality content, website performance, traffic, freshness (how often the page is updated) and more. The algorithms can then find the most relevant pages to specific search terms. 
Why do you need SEO?
SEO is an effective marketing tactic that can be completely free (if you are doing it yourself).
In other words, search engines like Google and Bing do not charge you to optimize your site; there are no quick or easy ways to rank higher on Google – you can't pay your way to the top!
This form of marketing is known as 'organic' as it doesn't take any money in the form of ads or promotions. When a potential customer is searching for something you can provide on the internet, they are much more likely to purchase something if they come across your website, compared to someone seeing an ad that you have paid to show them.
This is because they have already made the choice to look into purchasing the product/service. Because of this, SEO is one of the most effective and impactful methods in digital marketing, if carried out correctly.
Many businesses have been able to get their websites on the first page of Google, increasing traffic to their website and therefore boosting leads and conversions.    
How does SEO work?
The tricky part of SEO is that no one knows the exact recipe to getting your webpage at the top of a search engine. This is because the algorithms are constantly changing, and large companies like Google are continuously updating the way that they crawl pages.
However, there is a range of things that you can do that will guarantee a better chance at ranking higher on Google and Bing. These include:
Keywords
Research 2 or 3 main keywords for each page and feature them within the content
Optimisation and Speed
Ensure your website is optimized for mobile use and loads blazingly fast.
On Page - On point
Update your web pages at least once per month and make sure to fill out all meta descriptions/image alt tags
Outbound Links
Where you mention or cite an external source make sure you create a backlink out to it.
Write for customers
While it's really important to include keywords and in-depth content – make sure its easy to read by your cusotmers.
What should I avoid doing on my website?
Although there is plenty you can do to optimise your search engine ranking, there are some things that can hinder your chances of reaching the first page of Google.
You should avoid:
Duplicate Content
Copying or duplicating content from other websites or webpages (including your own)
Keyword Stuffing
Adding too many of the same keywords into one page – try to stick to 2 to 3 keywords per page and only use them a few times
Huge Images
Uploading images and videos that have a large file size will slow down your page load speed
SEO and Digital Marketing Help with YourWeb
Here at YourWeb, we work with a range of clients to improve their website design, SEO, social media strategies and more.
We understand how important it is for a website to deliver leads, which is why it is vital for your website to feature in a search engine's results.
If you want to boost your ROI, website traffic and leads we can help!
Get a quote today through our website at yourweb.ie, or get in contact with our friendly team on +353 (59) 910 5049 or email info@yourweb.ie.