Have you heard about the cookie policy but aren't quite sure how it applies to you?
The European Union's General Data Protection Regulation (GDPR) law has been in effect since 2018 and has significantly impacted how websites record data.
Cookies are a type of tracking technology, and the GDPR requires websites to be transparent about the use of cookies and provide users with a way to give or deny cookie consent.
If you're wondering what a Cookie Policy is and if your website needs it, you have come to the right place. In this article, we will discuss the importance of a Cookie Policy in 2023 and whether you need one or not.
What Is A Cookie?
A cookie is a small file sent from a website to your computer or mobile device. It is stored on the user's hard drive and contains information such as preferences, login details, shopping cart content and more. Cookies help websites remember who you are so they can personalise your experience.
Text files with essential information, such as your username and password, are utilised to distinguish you from other users; this is known as an HTTP cookie. As you access a computer network, the server creates data that holds specific identifiers just for your device – giving it an exclusive ID.
When your machine sends and receives signals to/from the server providing data to the network, the server relies on this unique ID to determine which info should be displayed particularly for you. This ensures personalised content each time!
What Are The Different Types of Cookies?
There are different types of cookies, each with its purpose.
Persistent Cookies
These cookies remain on your device for a set period of time (e.g., one day, one month). They are used to remember user preferences and track user behaviour across multiple visits to the same website.
Session Cookies
These cookies exist only during your visit and are deleted when you close the web browser. They are typically used to remember the user's actions on a particular website during that session.
Third-Party Cookies
These cookies are set by third parties (e.g. advertisers and analytics companies) to track user behaviour across multiple websites. These analytics cookies are typically used for behavioural advertising and to measure an advertisement's effectiveness.
What Are Cookies Used For?
Cookies are used for various purposes, such as:
To Remember Usernames And Passwords
Cookies are used to store usernames and passwords so that users don't have to re-enter them each time they visit the website. Saving this information in cookies makes it easier for users to access the website without typing in their credentials each time.
To Track User Behaviour
Cookies are used to track user behaviour and movements on a website so that marketers can better target their campaigns and make them more effective.
To Enhance Security
Cookies can enhance website security by adding an extra layer of authentication when users log in or access sensitive information. This helps to prevent unauthorised access and protect user data.
Why Are Cookies Important To Website Owners?
As the digital industry has grown dramatically over the past years, cookies have rapidly become essential. Nevertheless, this is all about to change as Google's updates on phasing out third-party cookies will soon be effective in less than a year. The cookie-based information we are accustomed to will no longer remain at its peak use and prominence.
Cookies are essential due to the following reasons:
They help website owners track user behaviour to gain insight into how users interact with their websites
Websites use cookies to track user behaviour and create profiles of their users. This helps website owners understand how people use their websites so that they can make improvements accordingly.
They help website owners tailor their content to meet the needs of their users better
Cookies allow website owners to customise the content displayed on their websites depending on a user's preferences and behaviour. This helps website owners provide a more tailored experience for their users, which can lead to increased user engagement and satisfaction.
They help website owners target their advertising
Cookies allow website owners to target specific audiences with ads based on their browsing habits. This helps them reach the right people with the right message, increasing their chances of converting browsers into customers.
How Cookies Work On The Web?
The website may send one or more cookies to your computer when you visit the website. The cookie is a record of your activities on that website. It can help the site remember details about you, such as logins, search history and other preferences you have established while browsing. With the help of cookies, web pages can become more interactive and user-friendly.
What Is A Cookie Policy?
A Cookie Policy is a document that informs users about the cookies used on your website and how those cookies are managed. It also tells users what data is collected, for what purposes, and how it is used.
For a generic cookie policy to be legally binding, it must fulfil the latest privacy regulations. Every jurisdiction's data protection and privacy laws stipulate that users should understand what information they share with an online platform and abide by its associated terms of use.
The Cookie Policy should provide clear information about the following:
The Types Of Cookies Used On A Website
Cookies should be grouped into session, persistent, and third-party categories. For each type of cookie, the policy should explain what data is being collected and how it's used. Grouping cookies into categories makes the policy easier to read and understand.
How Long They Will Be Stored
It is important to indicate the life expectancy of a given cookie. Cookies may have an expiration date, but some may be stored on a user's device for longer periods. Storing data beyond its intended use can lead to privacy concerns and should be avoided.
How Users Can Manage or Opt Out Of The Use Of Cookies
Users should be able to manage which cookies are used on their devices. This can be done through browser settings or, if provided by the website, an option to opt out of cookies. Opting out should be clearly explained, and users should be able to revoke their consent anytime.
Who Has Access To This Data
The Policy should clearly indicate who will have access to the data collected by cookies. This includes any third parties providing services on the website and any other entities with which the data is shared. Users should be made aware of any tracking and profiling activities that may take place.
Do I Need A Cookie Policy On My Website In 2023?
If your website is EU-based or if you receive site visitors from the region, then you must have a cookies Privacy Policy in order to collect data.
To abide by GDPR guidelines, you must obtain consent from your users before any details can be collected – and this usually relies on informing them about the utilisation of cookies on your site beforehand.
The same goes for California sites, too; the CCPA legislation states that residents should not only access cookie policy pages easily but also opt out of using such technology altogether. California's Consumer Privacy Act (CCPA) is the latest data privacy regulation to be introduced in the US, which came into effect on June 28, 2018. The new law has strict requirements regarding transparency and require consent around using cookies on websites, which must be met by all businesses operating in California.
Web admins should ensure that their Cookie Policy page explains the types of cookies used, how long they are stored, and what information is collected. The policy must also include a link to opt out of specific cookies and a method for users to delete their data.
Having a cookie policy on your website can provide assistance in fulfilling data privacy regulations such as the CCPA, GDPR and ePrivacy Directive. Suppose any visitor information is gathered through your website's plugin or email app for processing and storage purposes.
In that case, a customised cookie policy is essential to comply with the requirements of both GDPR and other applicable privacy regulations.
Established in 2002, the ePrivacy Directive (or 'Cookie Law') developed guidelines to protect electronic privacy, such as email marketing and cookie usage. Far from being replaced by GDPR when it was created in 2018, the two laws have been seen to work together.
Before you even consider GDPR compliance for your website cookies, however, it is essential that you first ensure adherence with Cookie Law regulations – as these take precedence over all other legislation due to their status of 'lex specialis'.
How To Add A Cookie Policy To Your Website?
Adding a Cookie Policy to your website is easy and can be done in just a few steps.
Create A Cookie Policy
The first step is to create a cookie policy that covers all the necessary information, such as what types of cookies are used, how long they are stored and who has access to the data collected. It should also include a link for users to opt out of specific cookies and a method for deleting their data.
Add It To Your Website
Once your policy is completed, you need to add it to your website. This can be done using a plugin or by manually adding the code in the footer section of your site. Each website platform has its own instructions on how to add the policy, so make sure you refer to the relevant documentation.
Notify Your Users
Once your Cookie Policy is added, it's important to ensure that all users are aware of it. This can be done by including a link in your website footer or displaying a cookie banner on the homepage.
Our 3 Tips For Cookie Disclosure
To avoid annoying or confusing your website visitors, here's how you can do a better job of disclosing your use of cookies:
1. Keep Your Text Short & Sweet
Try to keep your Cookie Policy as concise and straightforward as possible. Make sure it is easy to read using simple language and avoiding complex legal jargon.
2. Use Plain-speaking Language
Explain what cookies are, why you use them and how users can manage them. Make sure to also include any third-party services that may be using cookies on your website.
3. Make Your Full Cookie Policy Easy To Access
Your Cookie Policy should be easy to find on your website. You can include a link in the footer or display a notification banner on the homepage.
How Can Users Make A Privacy Complaint?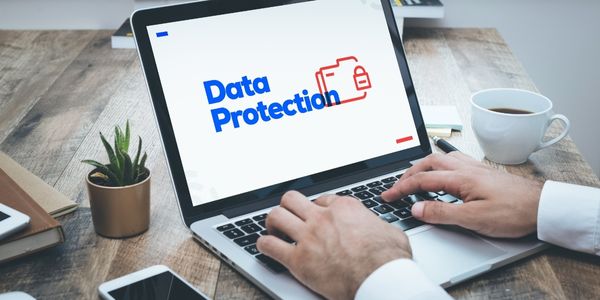 If a user has any concerns or complaints about their privacy, they can always reach out to the company's data protection officer. The DPO (Data Protection Officer) is responsible for ensuring that all data processing activities on the website comply with GDPR and other applicable regulations. They will also be able to answer any questions users may have regarding their privacy on the website.
In addition to reaching out to the website's DPO, users can also file a complaint with their local data protection authority (DPA). This is usually done through an online form and can be done anonymously or with personal information provided. Initially, you must recognise the violation and who has broken the law.
Then it's essential to find out what regulations are relevant to your case before filing a complaint with DPA and communicating directly with the violator in order to resolve any issues. All of this said, please be reminded that safeguarding data privacy rights is ultimately up to YOU – don't rely on government enforcement only.
The Bottom Line!
In 2023, it is essential to have a Cookie Policy on your website in order to be compliant with data protection laws. Websites need to gain consent from visitors to collect their personal data which can only be done if they are informed about cookies being used. A cookie policy should include information about the types of cookies used, how long they are stored and who has access to the data collected.
Additionally, users should be allowed to opt out of specific cookies and a method for deleting their data. Also, the visitor must be able to withdraw consent at any time. Ultimately, having a cookie policy can help protect your users' privacy and ensure compliance with GDPR and other applicable regulations.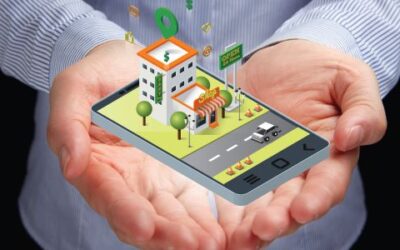 Ever wondered what separates thriving online ventures from the rest in this dynamic digital landscape? As the e-commerce world continues to evolve at lightning speed, small business owners might find themselves asking, "What's next for e-commerce sites?" Well, the...