The time has come to say goodbye to your existing website and hire a web designer or a digital agency to create your new website.
In order to achieve a successful web design project, it is important that businesses produce a website design brief so that the people creating the site can truly capture the target audience and help the business to reach marketing goals.
We're here to give you our top tips on exactly what you should include in a good website design brief so that your new site helps to boost your online presence and brand awareness.
What Should Be Included in a Web Design Brief?
There are a number of things to take into account when creating your web design brief. You will need to provide the website builder with key information on your business, your goals, target audience, and what you need the website to include.
It is also a great idea to have a look at competitor websites to find out what you do and don't like about their designs, and how you can incorporate helpful features into your website.
Your new website should help you to reach business goals and generate leads, which means it needs to be clear and easy to use, whilst also looking visually impressive.
Here's exactly how you can create a good web design brief for your new site.
Provide Key Information about Your Business
Before you move forward with any design brief, it is incredibly important that your designer or digital agency understands the basics of your business.
What product/service do you provide?
Where do you operate? Are you focussed on the local market or further
What are your company values?
The key is to provide as much detail as possible about your business so that the web team are on the same page when creating your new website. It is a good idea to arrange a meeting to discuss relevant details in person or over the phone so that the design agency can ask questions and have a clear understanding of your business.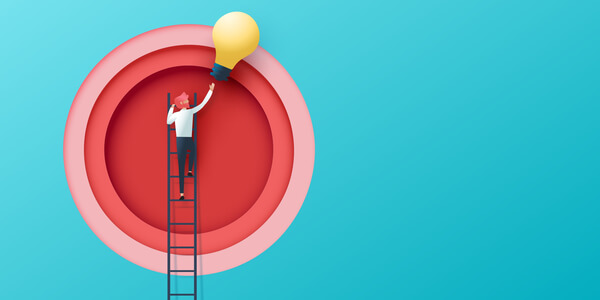 Write Down Your Short and Long Term Goals
Like any strategy, brief or plan, establishing goals is vital for success. Your website brief should include realistic goals, such as increasing conversions through your site, having web page bounce rate decrease or have an increase in the number of people visiting your site.
Try to create specific website goals that can be monitored over a certain time period, for example increasing conversions by 20% in a 6-month period.
Goals and objectives will allow people that are part of the design process to design elements that can actually work to achieve results.
Determine Your Target Audience
It is so important to have the website designers clearly understand who your target demographic is so that the website can be created accordingly.
Each business has an audience of different interests, ages, genders, locations and more, so including all of these categories in your web design brief will mean your website is much more likely to capture the attention of those individuals.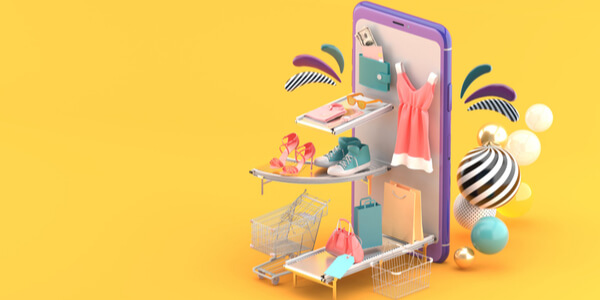 List the Features Your Website Will Need
Depending on your business, you may need features such as categories, e-commerce tools, video galleries, forms and more.
Listing down all of the technical features you require is vital for a great website brief so that your website is functional and easy to use.
Creating your web design brief in this order is also helpful because you should now have determined your goals and target customers to have a clearer view of the website features you require.
If you provide a service, rather than a product, how can customers convert and transact? Will you need a form, an online chat or will you allow customers to purchase a service through your website's e-commerce feature?
Provide Design Guidelines
If you are keeping your logo design the same as usual you should provide the web agency with the original logo file; a website with a pixelated or blurry logo can look unprofessional so it is important that your logo is clear and of high quality.
Your business may also already have brand design guidelines that you can pass on to the website designer, which should include:
The main fonts for heading 1, 2 and paragraph text
3 to 6 brand colours
Your logo and resizing guidelines
If you do not already have brand guidelines you can create a document after liaising with those working on your website to ensure any future content is consistent and matches your website design and logo.
Take Inspiration from Other Sites
Taking inspiration from other sites is a great idea when creating a website design brief. Take a look at similar competitors and write down what you like and dislike about their sites.
Is there a particular tool or page that works well for your goals? Provide examples to the web design team which will help them to incorporate an idea into your new site, depending on your web design budget.
A web design brief with examples from other sites can give the website project team a great idea of what you like and dislike for your brand's website.
Review Your Existing Site
Your web design brief should include all of the things you like and dislike about your current website so that the agency can get a better insight.
Are there certain tools and features you'd like to carry over to the new site?
Are there design concepts that you definitely don't want to be carried over?
Discussing your current website with the design team and providing information on the design brief will mean a smoother process when it comes to creating your website design.
In order to take your project forward, it is vital that the web designers understand more about your business, your goals, your audience, and the things you like and dislike in terms of design.
A well-designed and thought out website can help you to advance your business, whether small or large.
Web Design and Search Optimisation Services with YourWeb
Here at YourWeb, we can create a website that focuses on revenue generation for your business. No matter what your goals are, we can begin a web project with a design brief that will increase brand awareness and help you to reach business goals. Whether you are looking to create a completely new site, update your current site or add certain features, we can help. Find our recent projects here and do not hesitate to get in touch with us through info@yourweb.ie