Move Your Business Online
Move your business online: how to get your offline business online
There's no denying that the covid-19 pandemic has changed the way consumers shop. Across the globe, many traditional businesses have been forced to close their doors for good, while others have had to move their operations online. If the majority of your business is run through brick and mortar, you're probably trying to understand how you can make the shift to selling online and thrive in these tough economic times.
Moving your small business online is now more important than ever. It can help to generate the revenue your business needs to survive and open up your business to new customers.
If you've never made an online store for your business, it's likely you're feeling a little lost.
To help you take your brick and mortar shop to an awesome online business, we've put together a list of steps for you so you have everything you need to start making the move from offline to online.
What's your online business strategy?
While it can be tempting to set up a website for your business without much thought, taking the time out to properly plan your online business strategy is advised. Not only will it give you a clear goal of what you want to achieve from your website, but it will also make the transition from offline to online much smoother.
A good digital strategy doesn't have to be complicated. All you have to do is think about where your business is now (offline) and about where you want it to be (online with profitable sales).
There are a few factors you should consider when building out your digital roadmap, including:
Budget
How much money have you got to invest in your digital strategy? Knowing how much you have to work with will help you understand the best way to spend your money and where to invest it.
Brand presence
To succeed online, you need a strong brand presence. The majority of your budget should be spent on ensuring your brand is visible, that your customers know you are there, and that prospective customers know what your brand is about.
Consistent brand experience
To succeed as a business you need to ensure your branding is consistent across multiple platforms. For example, your website should use the same brand colours as your physical store and you should have the same logo across all channels. Creating a consistent and coherent brand experience helps to drive brand recognition and instil confidence in both loyal and prospective customers.
How will you move your products or services online?
Before you buy a domain name, think about how you are going to sell your products and services online. If you're a traditional shop that sells products, this is likely to be simple as you can open an eCommerce platform. But if you own a cafe or a restaurant, it might not be so easy.
Another thing you will need to consider when moving your business online is pricing. Your products should stay the same RRP as in-store, but you should factor in additional costs such as postage and packaging.
If you offer a service, you might consider updating your pricing structure. For example, if you're a personal trainer that usually sees someone in the gym but have now been forced into workouts over Zoom, you might offer a reduced rate.
Build or upgrade your website
Once you've decided on a digital strategy and how you will bring your services online, your next step is to build or upgrade your existing website.
If you don't have the luxury of knowing a web developer that can design a website for you, or you don't have the budget – don't worry, you can build a simple website with an e-commerce platform easily.
A website builder such as Shopify, Squarespace, and Wix have a variety of customisable templates that you can edit and maintain with ease and allow you the flexibility to buy and manage your domain names too.
Whichever platform you decide to host your own website on, you need to keep a few things in mind: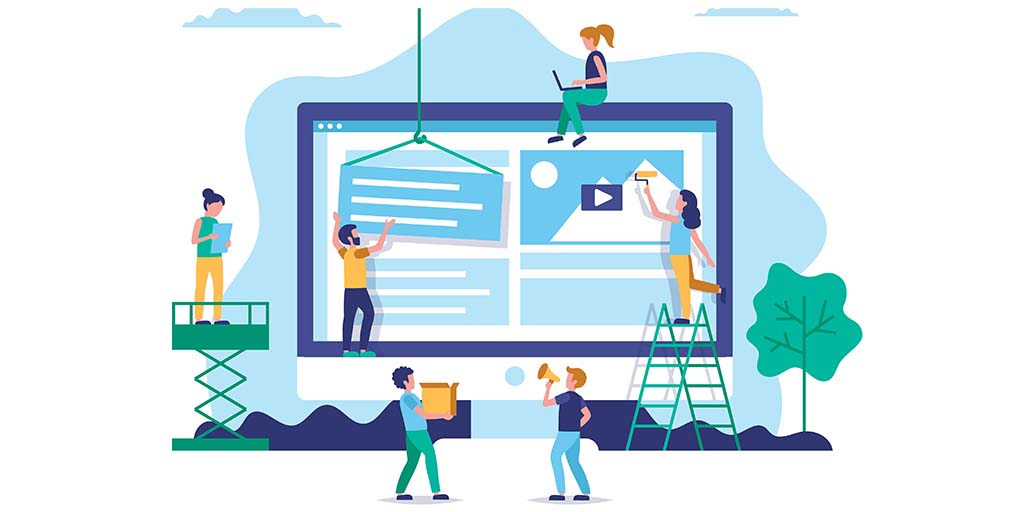 Meaningful content
The content on your website is essential to moving your business online. Because people won't be visiting you in person, the only way to ensure they understand your business and what you're about is to publish meaningful content. You should ensure that you have a home page, about page, products or services, FAQ's and a contact us section.
Brand consistency
As mentioned above, creating a consistent and coherent brand experience across all platforms is vital to building brand loyalty and trust.
Website functionality
Ensuring your website has the right functionality is important to its success. Before your website is designed you should have a clear understanding of what it is you want it to achieve, and the features it will offer.
If you're launching an online shop, you need to make sure that your customers can add items they wish to purchase to a shopping cart, and then securely pay for them. You should also ensure that stock updates automatically once a user has made a purchase to avoid items showing up on-site that aren't available.
Set up your platform for payments
To get online sales you will need to be able to take secure payments from your customers. Secure payment options are a must with any online store. If your customer doesn't feel safe making a purchase, they won't buy what you're offering.
Thankfully, there are multiple payment options available for use on your site that will make your customers feel secure and protect their financial information. Most major websites and e-commerce platforms offer payment gateways as part of their platform meaning you don't need to set up a merchant account.
For example, Shopify has Shopify Payments, an integrated payment solution that allows you to process credit and debit cards, Apple pay, Google pay and more. It also has security measures in place to protect your customer's financial information.
You can also integrate third-party applications (such as Square) directly into your website for secure payment processing too.
Announce the opening of your online store
Opening your online business is one thing, but if you want people to know that it exists and attract new customers you need to ensure that people know it's there.
Once your online platform is up and running, do everything in your power to connect with new customers online and attract existing customers over. Here are some ways to connect with new and existing customers:
Email
Email marketing is a great tool to let your existing customers and those subscribed to your mailing list that you've moved your business online. Send a simple email to make them aware of your new venture and include a promotion code to get them to click through.
Find out how to set up a professional email here
Social media
Social media is a great way to connect with your customers online. Create an announcement post on Instagram, Facebook, Twitter, and any other platform your business has to inform your customers of your online presence. Include a link to your website and include a welcome offer for your followers to get their clicks into conversions. Remember, you should always tailor your content to each platform so that you can reach the right audiences.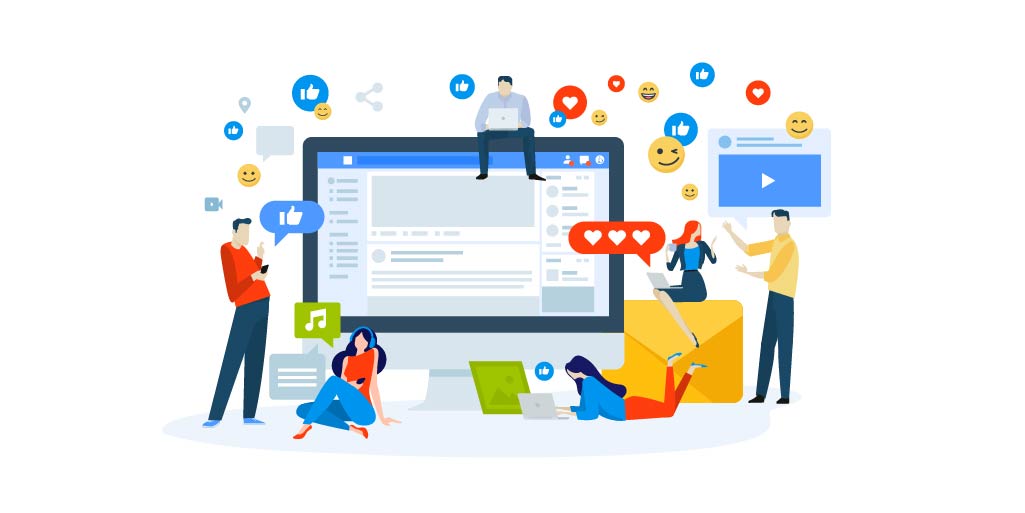 Digital advertising
While it is possible to make money online with minimal investment, it can be difficult. If you have some additional budget, digital advertising (Facebook, Instagram, Google Ads) can be a great way to attract new customers to your website.
Find out more about digital advertising here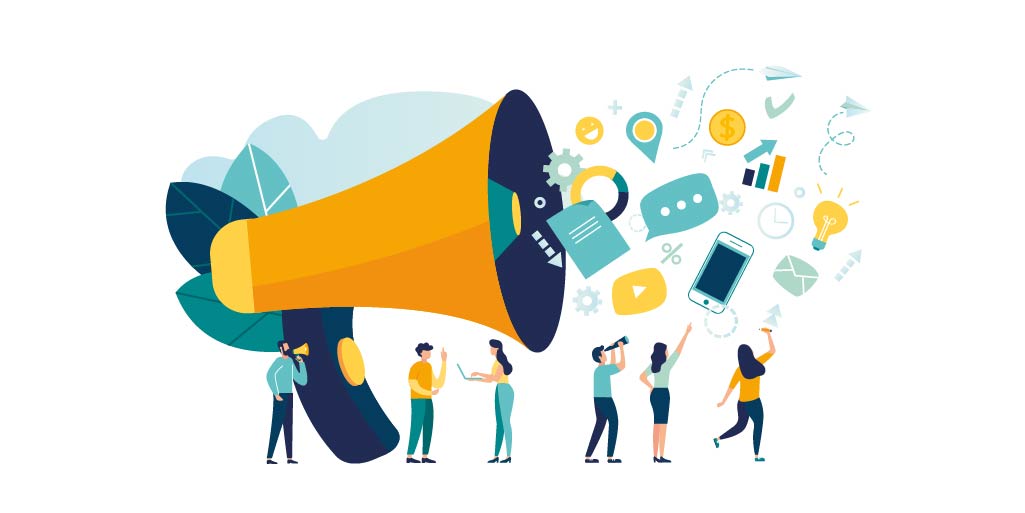 Search Engines
Although it takes time for your website to show up on search engines, you should start working on your search engine optimisation as soon as you press publish on your website to ensure you stay ahead of the competition and rank at the top of Google.
The easiest way to do this is to spend time researching what keywords people use when searching for similar businesses. There are plenty of programs such as Google Adwords and SEMRush that cost very little to run and can help you increase your web presence.
Any keywords that you find can then be placed throughout your website to help it organically show up on Google. While success likely won't come overnight, your business will grow just by taking the time out to incorporate keywords so make sure you take the time out to review once a month.
Influencers
How many times have you been to a website or physical store because of someone else's recommendation? When moving your services online consider partnering with local influencers to let people know about your business.
Local apps
If your business is already well known in your neighbourhood but you want to spread the word about you going digital, what better way to do it than via a local neighbourhood app? Apps like Nextdoor, Gumtree, Craigslist and local Facebook groups can be a great way to spread the word and share your news with your local neighbourhood.
Use your website insights to make future decisions
One of the great things about bringing your business online is the number of tools available to measure key metrics. From the average time a user spends on your website, to how many people clicked on your social media link and continued to make a purchase, there is plenty of data available to help you make future decisions about your online business.
For example, if you are using Wix as the platform for your website, it can tell you where your website traffic has come from and which posts or products received the most clicks. This can help you decide how to invest in your digital marketing strategy and resources moving forward.
Or, if you included a promotional offer in one of your emails, your email platform can see how many leads were generated through that campaign resulting in a sale. If you had lots of clicks but no purchases, you know that the email format didn't work as well and you can change things up in your next promotional mail.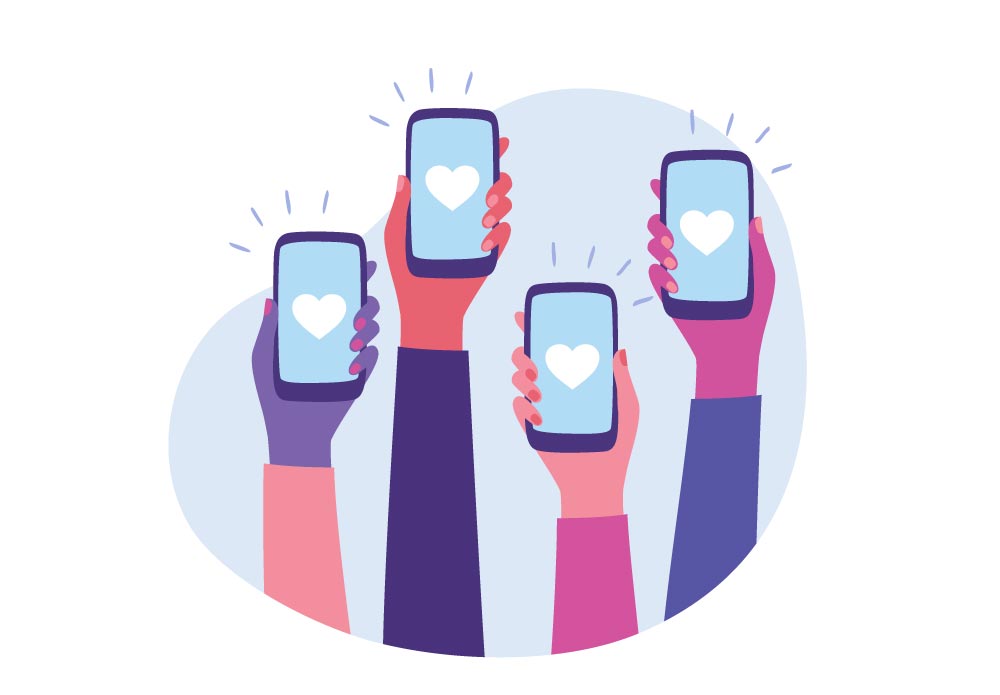 Keep the conversation with your customers going
Getting customers to your website is one thing, but if you want to gain a loyal customer base, you need to ensure you're continually engaging with them. Ensuring customer loyalty can be the difference between failure and success for your business. Below are a few ways you can continue to keep your customers engaged:
Reward loyal customers
Reward customers with exclusive perks such as discount codes or free shipping. This will often result in repeat purchases and customers increasing their average basket price. Be mindful not to give perks away too frequently – you want customers to feel appreciated when they do receive them.
Make it personal
People love getting to know brands beyond the products or services they offer. By giving your customers or clients an insight into your business, you can show customers that there are people behind the brand and you're not solely about making sales.
Be visible across multiple channels
By giving your customers a variety of options to get in touch with your brand, you make it much easier for them to ask you questions and send in feedback. The easier you make it for customers to get in touch, the better brand experience they'll have and the more likely they will recommend your brand to someone else.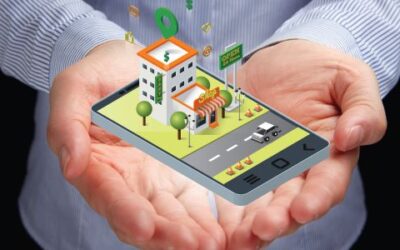 Ever wondered what separates thriving online ventures from the rest in this dynamic digital landscape? As the e-commerce world continues to evolve at lightning speed,...