For years, we've been asked different questions about the Google algorithm and what are the most important factors that help websites rank in search engines for their keywords.
While it's never easy to determine they have evolved over time to become an absolute must when trying to survive, due to the ever-changing world of SEO.
Be Found Online: The Internet is the greatest tool for marketers and businesses because it allows you to reach a global market. That said, your website needs to appear as the first result for the keywords you want to rank for.
To do this, you need to design your website in a way that allows search engines to index it and then create content that uses the right keywords.
Make sure you install Google Analytics on your website. Here is why:
Google tracks your every movement across the web whether you realize it or not.
If you're using Google Analytics, you can easily discover all sorts of damning and helpful factors including the most popular and the least visited pages on your website, how long people stay on your website and why they may leave quickly after landing there, which pages are performing better in terms of sales, leads or invites to new social media platforms you're running etc. etc. etc.
Google Analytics also provides invaluable information regarding income generation that some may find incredibly useful for tracking growth whether on an annual or monthly basis. For some businesses, you can easily see an increase/decrease in traffic over time — this report alone makes Google analytics worth using!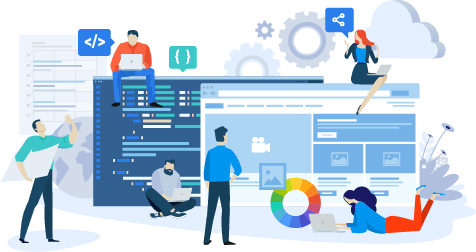 Configure goals, conversions and events in Google analytics
If you don't tell Google what you want people to do when they come to your website, then Google doesn't know if they are sending the right people with the keywords.
Do you want them to call you?  Create an event.  Do you want them to download a document?  Create a conversion.  Do you want them to purchase a product?  Create a conversion.  Do you want them to click a certain button on your homepage?  Create an event.
If you don't know how to do this, we offer Google analytics conversion tracking as a special service to help people learn how to easily read the most important components on their website that drives sales/leads.
It also helps you monitor your advertising spend. Do you get more leads from social media?  Event and conversion configuration can tell you how successful each form of traffic is.
If you are running Google ads or PPC (Pay Per Click) – you as the business owner or marketing professional need to know how well each of those clicks is working that you are paying for!
Run an SEO website audit.
We have a great tool for you to use for free that tells you how well your website speaks "Google" and exactly what you need to do to make it learn the language that search bots read. Here is an example of an SEO audit.
Here is our website audit tool for you to use right now: Audit Tool
Create page titles that show both the benefit and the solution that your potential customers are looking for.
Customer-focused page titles are the number one factor that makes people click on your website in a search over your competitors.  Here is a great example of a page title that does exactly that:
In this case, the title tag solves the main problem – How do you determine the best SEO firm for your business and what do you look for?  Solution:  Read this article!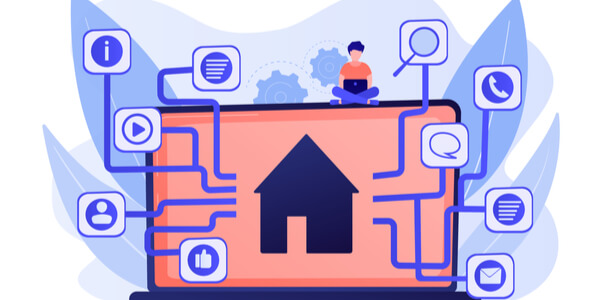 Make sure you have a sitemap and submit it to Google Search Console
This is one of the first steps we take with every new client. Google search console (GSC) is a valuable tool that so many business owners don't use or even know about.
Submitting a sitemap to GSC tells Google what pages are important and which keywords you want to show up for. (Make sure your pages contain keywords!)
Have a keyword search analysis done for your website
This is so very important; we can't stress this enough. One of our plumbing clients recently made a very expensive equipment purchase that performs what is called Hydro Jetting. 
The problem is that the keyword is not searched by the people who need it because they don't know what it is.  But "unclog my drain" is searched.  So, a keyword around a service or product that requires knowledge only found in your industry is not a good keyword for your website. 
We overhauled the website to highlight this service that unclogs grease from drains by educating the customer about Hydro Jetting.
A keyword analysis is worth every penny because you see that people search for your service in ways that you would not think they would. It is important to remember that you are not your customer.
Make Your Website a Salesperson
One of the first things we ask a new client is to talk to their best salesperson. What do they say to get the sale?  What are the benefits of choosing your company?
Be specific! Many companies simply put a title that says "General Contractor" but wouldn't something like this be said in person: "We are a General Contractor with 18 years experience building medical centres."
Treat your website as another salesperson that needs training. You wouldn't hire someone, put them in the office, set up their computer and then hope they do something.  This is how a lot of companies treat their websites, they put up a few pages, slap some photos on it, and add a contact form – then they hope it works for them.  Train your website!  Work on it every day – or have someone who does.
Finally… If any of these 7 things overwhelm you then get help, simply said, you are an expert at your business for a reason.  Hiring someone to work on your online strategy is the absolute best use of your online marketing budget.  Getting to a website conversion rate at or above 2% is the most crucial component, then everything else falls into place because all you have to do then is drive people to your website