WEB DESIGN CARLOW
We are a Carlow based Web Design Company
Yourweb delivers the best in class web design and tailored SEO services to all of our clients. Working with local companies is very important to us and we will always look for the local option before we make a buying decision.
We understand the local search market so will customise your website content to maximise your exposure to potential sales close by. This is a key strategy in getting our customer websites to rank well in all search engines for local and distant customers alike.
Web Design Carlow Clients
Here are just some of our website design customers from our portfolio.
We focus on web design that works for every business.
No technical jargon or complicated contracts, just a professional, friendly service you can rely on.
Have you a business presence online?
Does it deliver leads and help generate revenue for your business?
At yourweb we not only design awesome websites for companies based in Carlow but also international clients spanning the globe.
We have a team of very dedicated specialists and very skilled web designers ready to take on your project and help you generate more revenues for your business.
All our websites are underpinned by smart data analytics before we publish anything. This helps us identify key targets in Search Traffic and also to align our resources with yours to deliver exactly what you need to succeed online.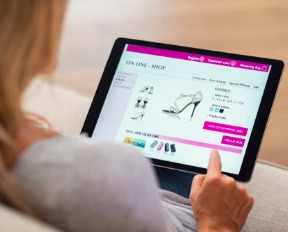 New Websites
We can build you a complete end to end Ecommerce solution for your business so you can start trading online.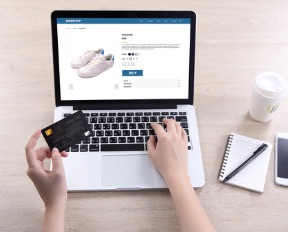 Website Upgrade
Take your existing website and add in Ecommerce functionality so you can start selling online.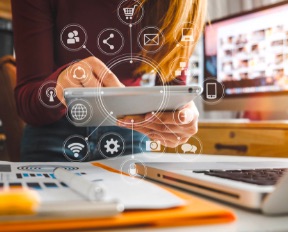 Digital Marketing
Need help getting more exposure for your brand and products online? We can help you increase brand awareness and engagement.
Mobile Responsive Websites
Content Creation and Web Strategy
Friendly Professional Services
Google Analytics and traffic reporting
Email hosting, Web Hosting
Domain Registration, Domain Hosting
Graphic Design Services, Logo Design
Cookies and Privacy Policies
Design and Website Consulting
YourWeb made the Trading Online Voucher process so easy. We got a quote back from them on the same day, and Jane was amazing guiding us through the whole process. We felt we were in safe hands. The website looks professional and after the tutorial with the developer, we feel confident in updating the website going forward. YourWeb was so easy to deal with, professional and knowledgeable and we look forward to working with them again in the near future.
Mary
Damien McGrane Golf
Yourweb were a breath of fresh air to work with. Nothing was a problem, and going forward it is great to have the back of their support and Jane is only a phone call away. I personally found them to be extremely professional in all aspects of web design, digital marketing and social media and look forward to a long term relationship.
Anne Marie
erre/esse
We engaged Yourweb to help us develop and launch a new interactive website for our company. The team at Yourweb guided us through the entire process from concept to Go Live in a highly effective manner. Their creativity and expert knowledge helped ensure that the website really delivered on the business objectives we had set ourselves. Their SEO services had us ranking Number One against our competitors within 3 months of launch – a fantastic result.
Colin Cunningham
CEO Cignal Ireland
We always choose yourweb for our website work. They provide a hassle free professional service and deliver exactly what we are looking for – every time. Gary and his team are always at the end of the phone and we are comfortable knowing that our site is well looked after in their hands.
Gavin Duffy
Gavin Duffy & Associates
We like to think of websites as an additional Sales resource for our clients – one that is always available, responsive, and answering those all-important first questions a potential client may have.
Almost every single decision starts on the web. That may be a quick Google search for a product or service or a business looking for help.
The web is an ideal starting point and once you are responsive to customer requests it is a great way to generate leads or eCommerce revenues for your business.
Research shows that businesses that have an active digital presence, rank well in search engines, and maintain company profiles across the web generate more business online than those without.
Our company is based in Carlow and we have been in business for over 8 years. Our web design services are based in Carlow but we have happy clients everywhere, from Carlow, Wexford, Dublin, Ireland, as far as New Zealand. We have developed websites from scratch in most industries and the process is always the same – Listen to what you want and recommend options based on our years of experience.
How Does it Work?
When it comes to web design we like to keep things simple. You have a product or service you want to promote and get your business online. We have a team of experts that can help make that happen.
It doesn't matter if you are based in Wexford, Dublin, or Dubai, our proven development strategies are the same.
First up we have a conversation (over Zoom or phone at the moment) to discover what you are looking for, what you like the look of, and what you want to get out of the new website. At the end of this exploration process, we will produce a quote. This quote is a fixed fee for the website, email services, and any other deliverables we agree on as part of the design process.
It's your website, so the more information we can gather at this stage the better.
We have a graphic design team that will take these ideas and turn them into a digital mockup so you can see what your new company website will look like before we build anything.
From our years of experience, we have found this is the best way to get the best results for our clients.
It's your business and you know what you like – we just turn those ideas into a fully functional website that is designed to attract and retain new customers for your business.
Once the main site is built we can quickly turn this into an e commerce website by integrating a shop and secure payment processing.
After everything goes live we can support your business with future development, search engine optimisation to get the site to rank in Google, and use our marketing experience to help you promote your products and services via social media to start generating those all-important sales.
As a web design company, we have worked with a diverse range of clients and have a portfolio of live sites to back this up. Our price we feel is fair and our development and design experience speaks for itself. User experience is at the heart of everything we do. Your website needs to tell your story but it also has to be easy to use and functional.
Website Maintenance
One thing always overlooked after the web design project is completed is maintenance. Your website is created using software and this software needs to be kept up to date.
If you are using WordPress, new versions or patches are released every other month and these are usually security patches so it's really important to keep things up to date.
Web Design Advice
We also have a consultancy service where we provide advice to companies on marketing and social media, web design, and development. We can even build you out a new privacy policy and cookie policy to make sure you are GDPR compliant.