The digital economy accounts for 6% of Ireland's GDP. This indicates that consumers spend approximately €850,000 per hour in Ireland. Europe's 7th largest economy according to the 2019 Digital Economy and Society Index (DESI), Ireland ranks first on the dimension of e-commerce integration due to Irish SMEs' usage of e-commerce.
Only 69% of firms in Ireland have a website, whereas only 32% have an e-commerce website. As a result, most SMEs are excluded from business opportunities presented by the internet since 70 per cent of online consumer spending is done outside of Ireland.
This article is about website development grants in Ireland that can help your business grow online.
What Are Website Grants?
Website development grants are funding programs that provide financial assistance to businesses to develop or improve their website. Government agencies or private organizations typically offer these grants, which can cover costs such as web design, web development, web hosting, and more.
Latest Grant Available
Claim up to 50% of the cost of your website if you are selling products or services online!!!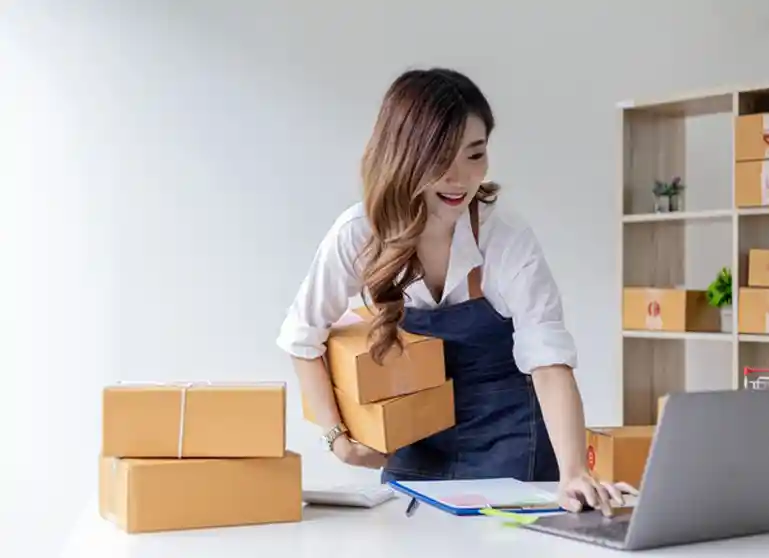 How Will Having A Website Help Your Business?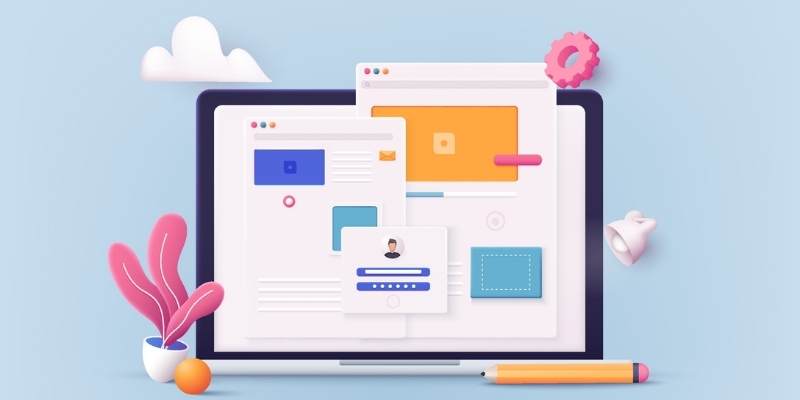 A website will help your business in the following ways:
1. Reach new markets
Consumers spend most of their time online, so a website is an efficient way to reach new markets. When a business has a presence online, it can target customers worldwide. And with e-commerce, businesses can sell products and services to anyone, anywhere.
2. Increase sales and revenue
A website can help increase sales and revenue in two ways: by selling products and services online and providing information that helps convert website visitors into customers.
3. Save money
A website can save business money in many ways, including reducing the need for print marketing materials, such as brochures and catalogues; reducing the need for brick-and-mortar locations, and reducing the need for sales staff since customers can learn about products and services online and purchase them with just a few clicks.
4. Build credibility
A website helps build credibility by giving customers a way to learn about a business and its products and services before they make a purchase. In addition, having a professional-looking website that is easy to navigate and provides helpful information helps build trust with potential customers.
5. Stay competitive
In today's digital domestic and global marketplace, businesses need a website to stay competitive. Consumers are increasingly using the internet to research products and services and are more likely to purchase from businesses with an online presence.
6. Get found online
People searching for products and services online are more likely to find businesses with a website. And when people find your website, they are more likely to become customers.
7. Measure success
A website allows businesses to track their marketing efforts and measure their success. With web analytics, businesses can see how many people visit their website, where they come from, what they do on the site, and more. This information can be used to improve digital marketing strategy and make better business decisions.
8. Trade Online Be open 24/7
A website never closes, so it can help businesses increase sales by being open 24 hours a day, seven days a week. Customers can visit your website at any time to learn about your products and services and make a purchase.
9. Automate processes
A website can automate many business processes, such as taking orders, processing payments, and sending invoices. This can save businesses time and money by reducing the need for manual tasks.
10. Improve customer service
A website can improve customer service by providing customers with self-service options, such as online FAQs and knowledge bases. In addition, a website can provide customers with access to live chat support or customer service representatives.
How Much Does It Cost To Develop A Website?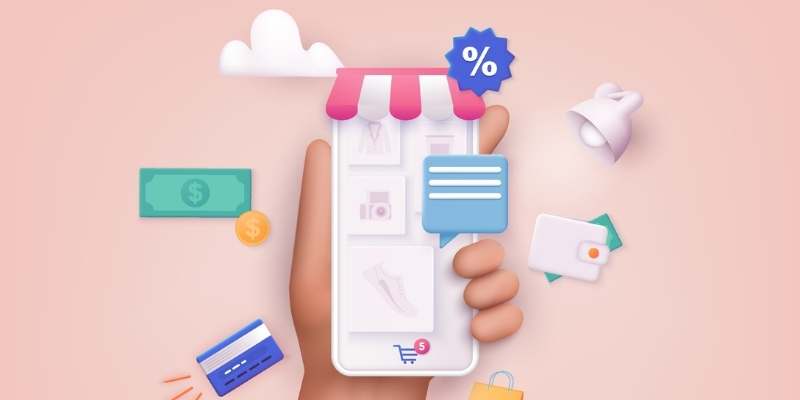 The cost of developing a website can vary depending on the size and complexity of the site, as well as the services included in the project. For example, a simple website with just a few pages might cost less than €1,000 to develop, while a more complex site with e-commerce functionality could cost tens of thousands of dollars.
Other costs to consider when developing a website include:
1. Web Hosting
The cost of web hosting ranges from €5 to €100 per month, depending on the type of hosting (shared, VPS, dedicated, etc.), the features included, and the amount of traffic your site receives.
2. Domain Name
A domain name typically costs €10 to €20 a year.
3. Web Design
The web design cost can vary depending on the project's complexity, but it typically ranges from €2500 to €5,000+.
4. Web Development
The cost of web development can also vary depending on the project's complexity, but it typically ranges from €2500 to €5,000+.
5. Maintenance
The cost of maintaining a website can vary depending on the size and complexity of the site, but it typically ranges from €150 to €500 per month.
How Do Website Development Grants Work?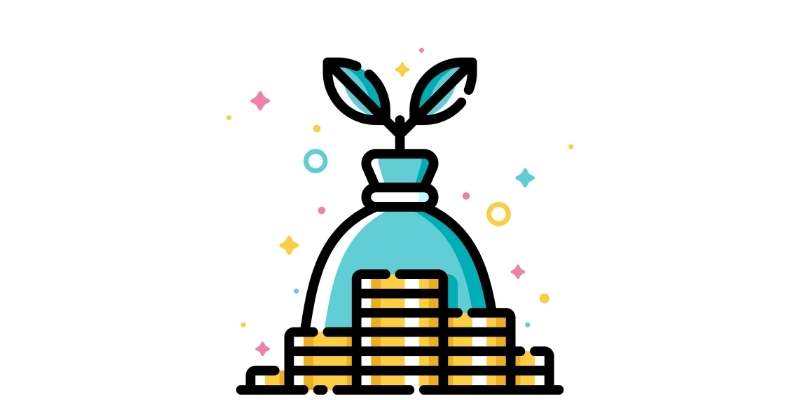 Website development grants typically provide financial assistance to businesses to develop or improve their website. Government agencies or private organizations typically offer these grants, which can cover costs such as web design, web development, web hosting, and more.
To apply for a website development grant, businesses typically need to submit an application that includes information about their business, proposed website project, and budget. Once the application is submitted, the grant provider will review it and determine if the business is eligible for funding. If the business is eligible, the grant provider will provide the funds to the business, which can then be used to cover the costs of website development.
Website Grants Available In Ireland
If you are a business owner in Ireland, several website development grants are available to help you improve your online presence.
1. The Local Enterprise Office – Online Trading Voucher
Trading online voucher scheme
A Trading Online Voucher (TOV) is a financial incentive designed for small companies with less than ten employees and less than €2 million in turnover that has been in operation for at least 12 months.
This Trading Online Voucher (TOV) encourages the applicant company to expand its internet trading presence. The voucher will be handled by your Local Enterprise Office (LEO), which will give matched funding. The maximum amount paid out will be €2,500, or 50% of the cost eligible for government assistance, excluding VAT.
Eligibility criteria for the online Trading voucher scheme
The following business registration details are required:
The company must have less than ten employees.
They must have been trading for at least 12 months.
The company must be registered and based in Ireland.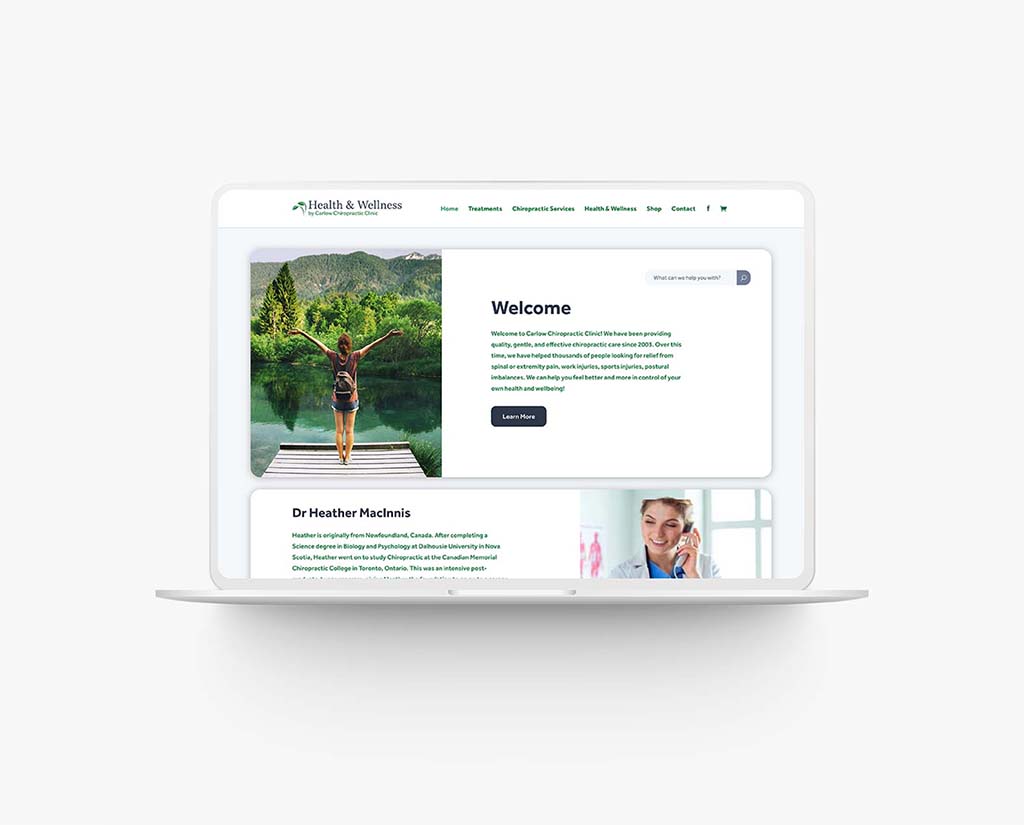 Which Services Can This Grant Be Used For?
The voucher can be used to pay for various services, including:
The voucher is not just limited to online trading capabilities on your site. Below are the main categories that Eligible Businesses can get funding for are:
IT consultation

Development or upgrade of an e-commerce website

Implementing Online payments or booking system;

Purchase of Internet-related software

Purchase of online advertising (this purchase cannot make up any more than 30% of approved Voucher costs and can only be drawn down in one payment phase)

Developing an app (or multiplatform webpages)

Implementing a digital marketing strategy

Implementing online payments

Development of a digital marketing strategy

Training/skills development specifically to establish and manage an online trading activity

Online Advertising

SEO ( Search engine optimisation)

Digital Training sessions
The program has already helped over 2,000 firms. Don't be left behind. Local Enterprise Offices can assist and guide you through the process. According to businesses that took part in the initiative, sales grew by 20% on average, with an 80 per cent rise in sales leads and a third of them exporting for the first time.
For many firms, the question isn't whether to trade online; it's how to get started. At least 2,000 small enterprises have found answers to that question and a helping hand to help them take that critical step forward by using the Trading Online Voucher Scheme.
2. Back to Work Enterprise Allowance Grant
You probably took part in the Back to Work Enterprise Allowance program if you are establishing a new business as self-employed and receiving social security payments. You may get financial assistance for the startup costs under BTWEA and weekly income support. These aids are available through the Enterprise Support Grant scheme. The grant has a maximum ceiling of €2500, which can be used up to €500 for website registration, related services, and production.
3. The Social Welfare TAT Grant
The Technical Assistance and Training (TAT) fund is meant to assist individuals in getting the Short-Term Back to Work Enterprise Allowance. It aids in the funding of certain startup business expenses. You do not have a right to TAT unless your local social welfare office approves it and you will have to provide proper business details.. The provider of the service may receive money directly from the fund. Your local jobs facilitator or enterprise manager can help you find additional sources of assistance and financing.
The Bottom Line!
Plenty of website development grants available to small businesses in Ireland can help you take your business to the next level. Make sure to research and talk to your local enterprise office to see what options are available to you. With a little help, you can develop a website that will help you grow your business and reach new heights.
In Ireland, website development grants are available to small businesses through the Local Enterprise Office, the Back to Work Enterprise Allowance, and the Social Welfare Technical Assistance and Training fund.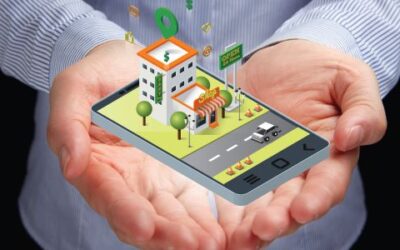 Ever wondered what separates thriving online ventures from the rest in this dynamic digital landscape? As the e-commerce world continues to evolve at lightning speed, small business owners might find themselves asking, "What's next for e-commerce sites?" Well, the...