The Government of Ireland understands the importance of supporting businesses in their journey through the Trading Online Voucher (TOV) Scheme. This program is specifically designed to assist businesses in improving their trading presence by providing training, funding, and guidance. In this blog post, we will explore the details of this scheme and how it can greatly benefit your business.
What does the Trading Online Voucher Scheme entail?
Administered by the Local Enterprise Office (LEO) the Trading Online Voucher Scheme is an initiative that offers aid of up to €2,500 as well as training and advice to help small businesses establish an online presence. This initiative aims to capitalize on the opportunities presented by the growing economy for businesses.
Eligibility for the Trading Online Voucher Scheme
To qualify for the Trading Online Voucher, a business must have:
A limited or no e-commerce presence.
10 or fewer employees.
Turnover less than €2 million.
Been trading for at least six months.
Be located in the region of the Local Enterprise Office to which they are applying.
The eligible businesses are those with limited or no trading online presence, offering them a chance to enter the digital marketplace or bolster their existing online operations. Size matters as well – businesses eligible for the Scheme must have a team of 10 or fewer employees and a turnover of less than €2 million, making the scheme particularly supportive of small enterprises.
To ensure that the Scheme benefits active businesses, applicants are required to have been trading for at least six months. Clear evidence of this trading history must be presented to the Local Enterprise Office (LEO) at the application stage. The geographical location of the business also plays a role in eligibility, as the business must be located in the jurisdiction of the LEO to whom the application is submitted.
One exciting aspect of the Scheme is that businesses which have previously been awarded a Trading Online Voucher have the opportunity to apply for a second voucher, further supporting their ongoing digital evolution. This allows businesses to continually refine their digital presence, capitalising on new trends and emerging technologies. In essence, the Trading Online Voucher Scheme is designed to foster the growth of small businesses, facilitating their transition into the digital space and ultimately contributing to a thriving, modern business landscape.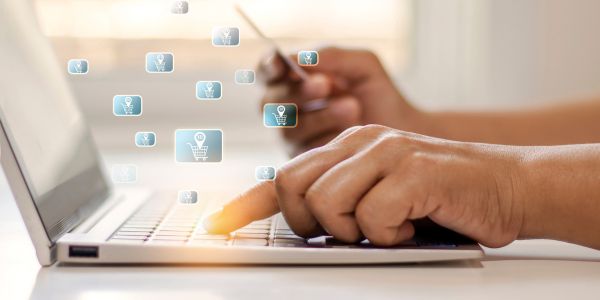 Ineligible projects
The Trading Online Voucher Scheme, while providing an array of benefits to a wide range of small businesses, has specific eligibility criteria to ensure its effective and fair implementation. As of 2021, the Scheme has identified certain categories of businesses, defined by their NACE codes, as ineligible for participation. The NACE code, which specifies the main activity of a business, can be verified via CRO registration. Businesses falling under the excluded NACE codes, unfortunately, cannot apply for the Scheme.
Beyond the NACE code exclusions, other categories of businesses are also deemed ineligible for the Trading Online Voucher Scheme. These include companies with charitable status, commercial semi-state companies, trade associations, and company representation bodies such as Chambers of Commerce. Furthermore, "Not for profit" organisations and social entrepreneurship applicants are ineligible unless they operate within a commercial domain.
Professional services specialising in IT-type services, who are already capable of trading online using their existing in-house systems, are also not catered to by the Scheme. Conferences, seminars, projects contrary to public policy, projects with employees in excess of 10 people, and businesses primarily focusing on importation and distribution are also among the ineligible categories.
Moreover, the Scheme avoids the duplication of support for projects already eligible for assistance from other State Agencies or EU-funded Operational Programmes. Similarly, projects deemed capable of proceeding without scheme assistance, often referred to as 'deadweight', are also excluded.
Understanding the eligibility criteria is crucial for businesses considering applying for the Trading Online Voucher Scheme. As such, it's important to review these guidelines in detail and ascertain the eligibility of your business before proceeding with an application.
What can the TOV be used for?
The Trading Online Voucher Scheme covers a diverse range of expenses to ensure businesses are fully equipped for a successful digital transition. Grant-eligible expenditures start from the early stages of digital transformation, including costs associated with IT consultation, which can provide valuable insights and guidance on how to approach the process. The Scheme also covers expenses for the development or upgrade of an e-commerce website, along with the implementation of online payment or booking systems, crucial elements in the current online business ecosystem.
In addition, businesses can be reimbursed for the purchase of Internet-related software and for the development of applications or multiplatform webpages. The importance of a digital marketing strategy is also acknowledged under the Scheme, with funding available for both the development and implementation of such a strategy.
Recognising that new skills might be needed to manage online trading activity, the Scheme also allows for training and skills development in this area. In terms of visibility, the Scheme supports the purchase of online advertising, although this cannot exceed 30% of the approved voucher costs and can only be drawn down in one payment phase.
Lastly, to ensure that businesses present their products or services in the best possible light, professional photography costs are also eligible for funding. However, these costs can't make up more than 80% of other (excluding photography costs) approved voucher costs. Thus, the Trading Online Voucher Scheme provides comprehensive support for businesses to establish, enhance, and maintain their online presence, covering a wide variety of expenses crucial to online success.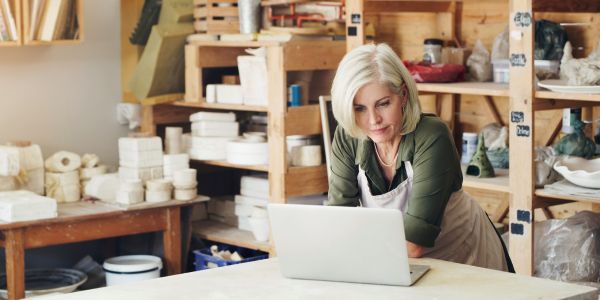 What can the TOV not be used for?
While the Trading Online Voucher Scheme supports a variety of expenses to aid businesses in their digital transition, it's important to note there are certain expenditures it does not cover. For example, the development of brochure websites is considered ineligible. These websites, acting as digital versions of printed brochures, merely display the products or services a company provides, without offering an online sales or interactive booking function.
While brochure websites can be informative, they don't facilitate online trading activity, which is the primary focus of the Trading Online Voucher Scheme.
In addition, the purchase of non-internet-related software falls outside the remit of eligible expenses. As the Scheme aims to support businesses in boosting their online trading capacities, expenditures that do not directly contribute to online trading-related activity are deemed ineligible.
This underscores the Scheme's focus on encouraging and enabling businesses to actively trade online, leveraging the Internet as a vital marketplace. Therefore, businesses seeking to benefit from the Scheme should carefully consider their digital transition strategies and allocate their funds to eligible, online trading-centric activities.
How Can the Trading Online Voucher Benefit Your Business?
Financial Aid for Digital Transformation
The obvious benefit is the financial assistance of up to €2,500. This funding can be a game-changer for small businesses, enabling them to boost their online presence, reach a broader audience, and increase sales without incurring substantial costs.
Digital Marketing Training
The scheme also provides training sessions on various topics like website development, digital marketing, social media for business, and search engine optimisation. This training can be incredibly valuable for businesses that are new to the digital landscape.
Improved Online Presence
With the help of this voucher, businesses can develop or enhance their websites, implement online booking systems, create app development, or even conduct Internet marketing. Having a strong online presence can help attract more customers, resulting in increased sales and profits.
Increased Competitiveness
In the current digital age, having an online presence is crucial to stay competitive. By aiding businesses in establishing their online trading sector, the TOV helps them remain competitive in their market.
Reaching a Broader Audience
By trading online, businesses can reach customers beyond their local area. With a well-optimised website and an effective digital marketing strategy, businesses can attract customers nationally and internationally.
Can I apply for a second TOV?
A unique aspect of Ireland's Trading Online Voucher Scheme is its consideration of the evolving needs of a business in today's rapidly changing digital landscape. Understanding that initial digital transformation may require subsequent enhancements and upgrades, the Scheme offers businesses an opportunity to apply for a second voucher.
Businesses that have already been awarded an initial Trading Online Voucher and used it to establish or boost their online presence may identify additional areas in their digital operations that require further improvement. This could be anything from an update to their existing website, a revamp of their digital marketing strategy, or perhaps the implementation of a new online booking system. It is for these situations that the second voucher comes into play.
However, to be eligible for a second voucher, businesses must first complete the process associated with the first voucher. The main purpose, behind this requirement, is to make sure that the funds provided by the Scheme are being utilised effectively and achieving the desired outcomes. It is important to ensure a wide distribution of this resource so the Scheme specifies that each business can only receive a maximum of two Trading Online Vouchers throughout its lifetime.
Having the option to apply for a voucher enables businesses to continuously adapt and improve their digital capabilities to keep up with the ever-changing digital market. This encourages businesses to assess their presence and make necessary enhancements ultimately driving them towards ongoing growth and success online.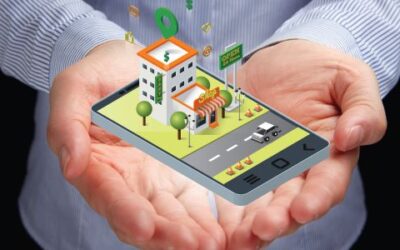 Ever wondered what separates thriving online ventures from the rest in this dynamic digital landscape? As the e-commerce world continues to evolve at lightning speed, small business owners might find themselves asking, "What's next for e-commerce sites?" Well, the...