Erisbeg
Investment / Financial Sector Brochure Site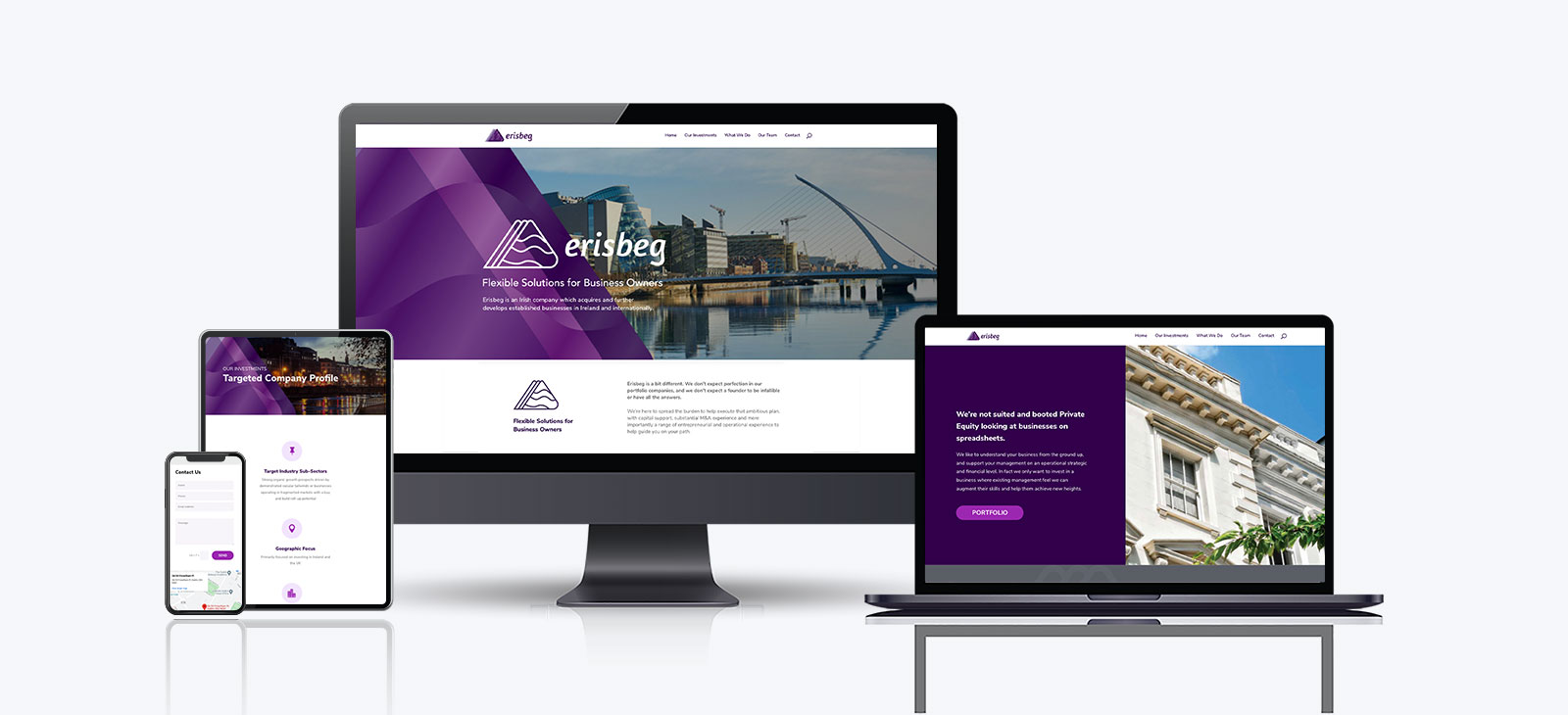 Taking Erisbeg's existing visual identity as a starting point, we devised an overhauled website in an updated style. The design uses strong Irish photography to emphasise the company's Irish base.
For this project, it was important to lay out Erisbeg's offering in a clear and concise manner, which meant plenty of space and clean typography.
All work was carried out by our Carlow Web Design team
Responsive design for multiple devices. Keyword optimised for SEO ranking.
Team section & contact info for ease of communication. Portfolio section to showcase professional successes to date.
Tasks Completed
Interface Design | SEO