The Gift Gallery
Online Gift Shop Website Design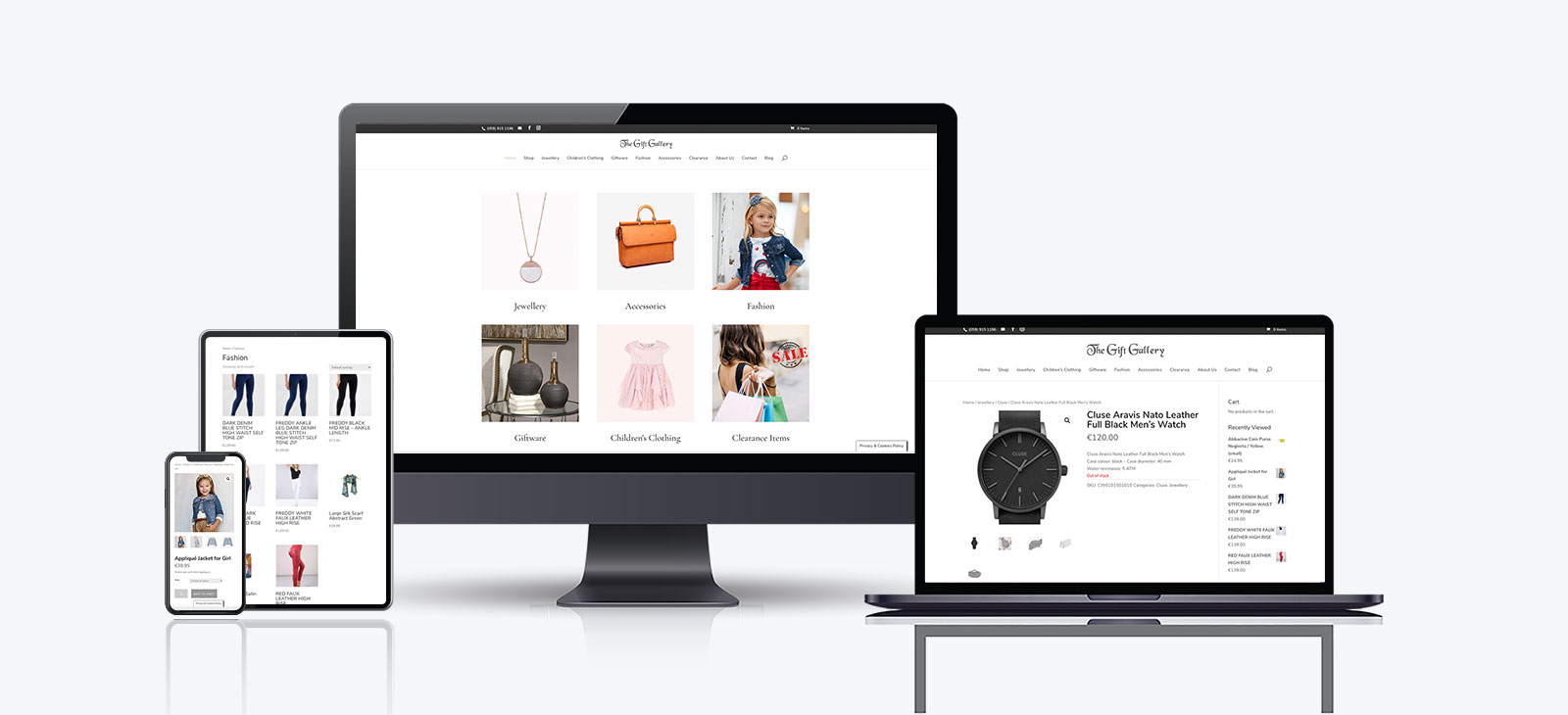 Tasks Completed
Interface Design | SEO | Digital Marketing | Branding | e-Commerce
For this project, Yourweb worked with The Gift Gallery to produce a new e-Commerce solution which would facilitate a new online store. The Gift Gallery sells a huge range of gifts which needed to be categorised, while also allowing for clearance sales.
We provided a clean, fresh interface in which to display products, ensuring that users could easily search and browse. Upon completion, we provided training for Gift Gallery staff in maintaining and updating the store catalogue.
Professional brochure site with a crisp, professional feel, showcasing a wide range of products.
Responsive design for multiple devices. Keyword optimised for SEO ranking.
Images & content optimised for web to ensure fast loading time.