Keeping your website secure is so important if you store customer data and want to continue ranking on search engines like Google.
Although many website owners cannot see a reason that their site would be hacked, it happens much more often than you may think. Once your website is hacked you could lose visitors and therefore business as your website can be flagged as unsafe.
To stop this from happening, it is a good idea to understand why websites get hacked and what you can do to prevent your own website from being accessed without your consent. Here are our top tips on increasing security on your website and what to do if your website has been hacked. 
Why Do Websites Get Hacked?
There is a common misconception that websites are hacked by individuals sat at a desk typing away code, however, it is very rare for a website to be hacked this way.
The most common way that websites get hacked is through crawlers, which are programs that search websites and files on the web. If these crawlers spot websites with vulnerabilities, they can plant harmful code into the site.
These crawlers are usually set up by people who want to make money or steal data. The most common reasons that your website may be hacked are: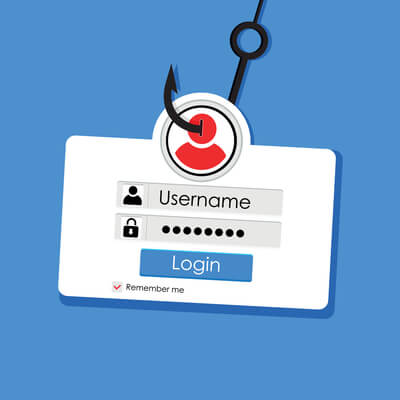 To steal personal information
One of the most common reasons for a website being hacked is to steal personal data and information such as credit card details, names, and addresses.
If you run an e-commerce site it is especially important that the website's security is a priority; people are putting their card and personal details into your site assuming that this information will be kept private, but if you have little security and are hacked, their information can be stolen. Usually, stolen information is listed on the black market for illegal trading and business.
To plant links to help with their own website
You've most probably heard of SEO (Search Engine Optimization)… but did you know that having other websites link to your website can have a big impact on your search engine ranking?
The reason that many sites get hacked is so that an individual or team from another business or website can plant their website's links into your website's code, boosting their SEO. In these cases, many hackers are paid by a business to crawl a number of sites, access their code and embed a discrete link through to their site. 
To practice
In some cases, a website with little security can be the perfect place for young and aspiring hackers to practice. These hackers can get into your website and plant code which can lead to your website being blacklisted by Google.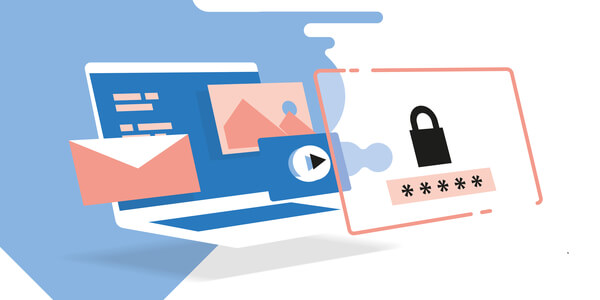 How Do I Protect My Site from Being Hacked?
There are a few things that business owners and web developers can do to better protect their websites.
Simple steps can make all the difference, and investing more money into increasing your website security is well worth it. You can protect your website by:
Investing in a more reputable and secure hosting provider
Updating and checking your website regularly
Installing updates for plugins
Changing passwords every few months
Setting up a website monitor that will notify you of unusual behaviour
Installing reputable anti-virus software on your computer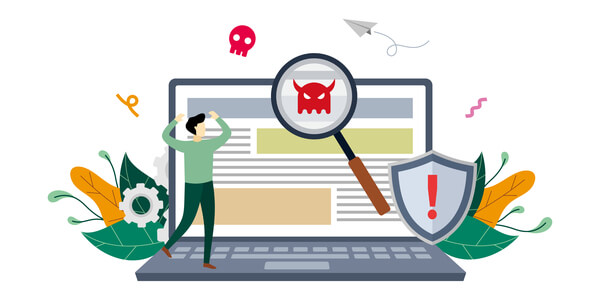 What Should I Do If My Website Has Been Hacked?
Unfortunately, many people realise the importance of website security too late. If your website has been hacked don't panic – as long as you act quickly and follow our steps you can prevent your site from being blacklisted.
Contact your website host or developer and inform them of the issue
If you don't know too much about code or CMS it is vital that you contact your website host provider or a developer that can help you to fix things. Even if you have a web developer that can help, it is important to let your website host know that you have been hacked so that they are aware. 
Create a maintenance page and take your website offline
If you are aware there is a security breach, do not revert the site back to how it was before the hack because it will remain vulnerable. The best thing to do is take your site offline and put a maintenance page in place. This gives you the ability to work through the site issues behind the scenes. 
Check Google Search Console to find out if your site has been blacklisted
You can check whether your website has been blacklisted through Google's Search Console: https://search.google.com/search-console/about. Google will flag up any problems with your site and give you tips on fixing the issues.
Install a maintenance or security plugin
If you are using a website provider such as WordPress or Shopify, you can install a plugin to check your site and boost your security. Popular security plugins for WordPress include Sucuri, Wordfence and iThemes Security. You can find reliable and reputable security plugins by searching online or getting a referral from a web developer.
Check and scan your computer
Your website could have been hacked by malware installed on your computer. Make sure you run a security check on your computer if your website has been compromised.
Change all passwords and keys
As anyone should do if their information has been breached, change your passwords! Use secure passwords with special characters for your website login, email, computer and more.
Update all plugins and themes
Some websites can be more easily hacked if their plugins or themes are not up to date. This is because, with every update, developers add better security, or fix bugs that could put your website at risk. It is important to regularly update plugins and themes, even if your site hasn't already been hacked.
Upgrade Your Website with YourWeb.ie
Here at YourWeb, we can upgrade your website or add e-commerce tools to develop your business online. We understand how important security is, which is why we take the relevant steps to ensure your website is as safe as it can be. We also provide SEO services, content marketing, and keyword research, so whatever you're looking for… we can help! Find out more here or email us at info@yourweb.ie.