Why and How to Maintain Your Website
Running a website successfully takes much more work than you may think; a site should be updated and maintained regularly in order to help capture new and existing customers, boost SEO efforts, and ensure it is safe and secure from hackers.
There are things that website and business owners should be doing often, and others occasionally, to ensure their website is making a difference to their business's ROI.
Here at YourWeb, we understand how time-consuming it can be to carry out maintenance tasks, which is why our team of experts can help you so you have time to concentrate on other areas of your business. Businesses both small and large should be investing in website maintenance services – here's why!
What is website maintenance?
Website maintenance involves looking through your site to check everything is working properly, updating content regularly, and ensuring that all plugins are up to date to prevent hackers from accessing your website.
This is especially important on a WordPress website, which uses a number of plugins that can be accessed by hackers if not secure. Website maintenance will not only keep your site looking professional, but will help with SEO, and its overall marketing performance. Investing in a website through your hosting supplier or WordPress isn't the end goal of running a website; maintenance is essential if you want your webpage to make a difference to your business.
Why is website maintenance so important?
Website maintenance is incredibly important for a number of reasons. In the present day, a huge percentage of the world's population use the internet and social media – which is great for businesses that want to reach customers online. However, websites that are outdated, broken, or have low security can put people off transacting with your business, hindering your chances of success. Here are a few main reasons why it is paramount that you put together a maintenance plan for your website.
Customers will lose interest in your business
Something as simple as a slow page speed could cause website visitors to exit your page and never come back. This is because people are getting used to finding out information almost instantly, so if your website does not provide them with this luxury they will simply go elsewhere. Because of this, it is so important that your website design is easy to use, and you carry out maintenance tasks such as updating content regularly, checking your page load speeds, and ensuring there aren't any page errors or disconnected links. Both small and large businesses should be providing exceptional service to customers, so if your website is difficult to use or broken you could be losing your valuable audience.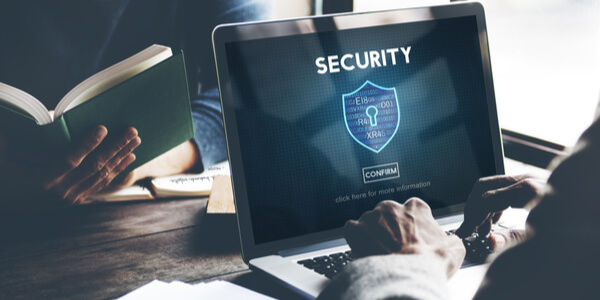 Your website will become vulnerable to hackers
Another serious reason that you should keep your website maintained regularly is because you could easily become a target to hackers.
If your security is not good enough and hackers do end up getting into your site, they could have access to private and confidential customer data. If you are taking any details from website visitors online it is absolutely paramount that you have good website security.
Furthermore, if your website does get hacked Google could display a message to visitors letting them know your site is unsafe; resulting in them clicking off your site immediately. Regular maintenance to secure your website involves updating every plugin, especially on WordPress, and carrying out security scans to ensure your site is secure.
You could ruin your chances at ranking on search engines
Last, but not least, improper maintenance on your WordPress or any other website could ruin your SEO efforts and chances at ranking on search engines.
One of the main points to remember about SEO is that it requires regular updates of your website. Major search engines like Google are constantly crawling and indexing pages, which means the websites with the latest information will be favoured over those that haven't been updated in a while.
A great way to keep your website updated and rank higher on Google is to post blog posts, as well as check on your website information to ensure it is all up to date.
Additionally, if you have not carried out website maintenance in over 6 months, Google and other search engines could take you off the results page completely!
What maintenance tasks should be included?
While putting together a list of website maintenance tasks you need to carry out to ensure optimum website performance, you should divide each task up as weekly, monthly, quarterly and yearly.
Weekly maintenance tasks:
Check your website is loading and working properly
Post blogs that will provide insight to your target audience
Continuously update plugins (especially those from WordPress) – this should be done as soon as you are notified of updates
Check the page load speed of your website – this can also help you to identify any issues with your site
Monthly maintenance tasks:
Create website backups at least once per month
Run security scans on your website to prevent hackers and bots
Run a 404 error report (these can be found for free online) to find out if any of your pages need to be redirected
Check all forms on your website are working correctly
Quarterly maintenance tasks:
Update all alt tags and meta descriptions on your site for a refresh
Check images on your website – can any be updated?
Edit your website to reflect trends and your audience
Create a quarterly report that shows you how well your website is performing and find out whether it is helping you to reach marketing targets
Yearly maintenance tasks:
Renew your hosting and domain
Create a yearly report that analyses visitor data from the past year – how can you improve your website for the next year?
YourWeb: Web Design that Helps Your Business Grow
Here at YourWeb, our team are experts at both creating new and updating existing websites.
We offer maintenance with a range of website hosts, WordPress maintenance websites, provide website support and can help you to transform your website's performance.
Boost your marketing results by investing in website maintenance to reach more of your target audience on the web. We also provide other site support such as website design, digital marketing, SEO  as well as help email and blogs.
Find out more on our website today at yourweb.ie or call our friendly team on +353 (59) 9105049.