Social media management is a process used to track and organise social media content. It involves monitoring, engaging with, and responding to comments on your social networks.
It's important to have a deeper understanding of social media management than just its definition, whether you're working with a digital marketing agency or using a toolset.
The following guide has been compiled to help anyone manage social media effectively by covering all the critical elements of social media management.
What is Social Media Management?
Social media management is managing your online presence across social networks. It involves optimising, scheduling, monitoring and engaging with content – all within a single platform. Social media management typically starts with creating a strategy or plan for how you will approach your social media initiatives. This includes setting objectives for each network and defining which metrics to track to measure success.
Social media management aims to maximise your campaigns' engagement, growth, and ROI. It requires having a deep understanding of each social network platform, which content resonates with your audience, and how to create an overall presence that aligns with your brand's goals.
Why Is Social Media Management Important?
Around the world, there are more than 3.6 billion social media users. On average, they spend 2.5 hours daily on popular platforms like Facebook and Instagram. This is why effectively managing your social media profiles is essential.
Social media management offers several benefits, including:
It Is Cost-effective
Social media management is an affordable option for businesses of all sizes. It eliminates the need to hire a full-time social media manager and gives you access to powerful tools that help you manage multiple accounts from one dashboard.
It Helps in Building Brand Awareness
Social media allows companies to reach large audiences with just a few clicks, making it easy to spread brand awareness. You can create engaging campaigns through content curation showing your products or services in the best light.
It Improves Customer Engagement
Social media management allows companies to interact with their customers on a personal level. Companies can quickly respond to customer enquiries and feedback and identify potential problems before they become more significant issues.
It Increases Visibility
Social media management helps companies increase their visibility and reach potential customers that may have never heard of them otherwise. Businesses can reach target audiences through strategically crafted campaigns and boost engagement through shares and likes.
What Does Social Media Management Include?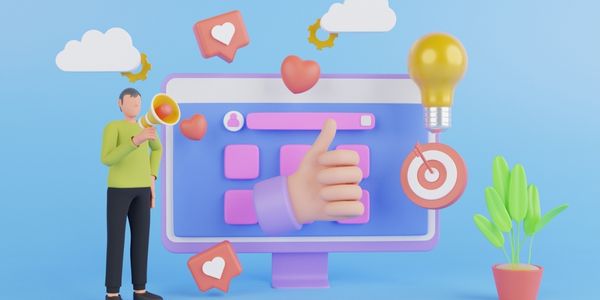 Social media management includes various tasks, from content creation to analytics tracking. The following are some of the key elements:
Content Creation
This involves creating new content for social media accounts, such as blog posts, photos and videos.
Scheduling
Scheduling is planning when and where content will be posted on each platform.
Analytics Tracking
This involves tracking and measuring the performance of campaigns to understand better how they are performing and where improvements can be made.
Engagement
Engaging with followers is important in social media management because it allows companies to build customer relationships. This includes responding to comments and messages and liking and sharing posts.
Choosing The Right Social Media Platforms
Social networking sites like Facebook, Twitter, LinkedIn, Instagram and YouTube have unique features. To successfully manage your social media profiles, it's essential to understand each platform and choose the right one for your business. Here's a brief overview of the different social media networks and what benefits they can provide your business:
Facebook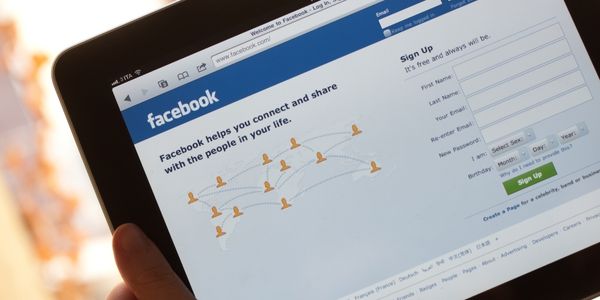 With approximately two billion daily users, Facebook is a large social media platform. Consequently, agencies that provide social media management services will focus on Facebook and recommend it to others because of its expansive audience range.
On Facebook, businesses can promote their products or brand messages, create ads, and build customer relationships.
Pros:
Large audience with 2 billion active monthly users.
Ability to target specific audiences with ads.
Instagram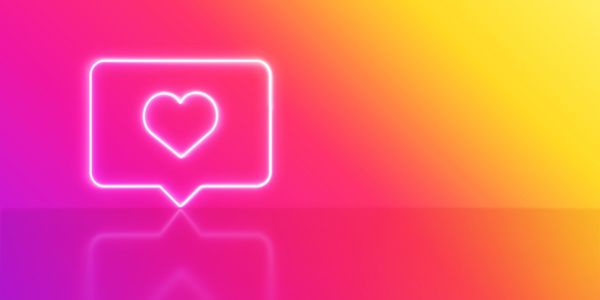 Instagram is becoming the new go-to for social media management services, with one billion monthly users. The platform's focus on images and videos allows companies to get creative with capturing and engaging their target audiences. Instagram's audience tends to be on the younger side, with more female users than male users. With the ability to use stories, videos and influencer partnerships, companies on Instagram can reach larger audiences.
Pros:
Highly visual platform with 1 billion users every month.
Opportunity to partner with influencers for increased visibility.
Twitter
The microblogging site has over 330 million active users and is a great platform for businesses to engage with their target audience. Companies can use the platform for customer service, brand promotion, responding to trends and building customer relationships. This platform is ideal for brands that want to join a conversation about trending topics in their industry.
Pros:
Opportunity to engage in real-time conversations with followers and influencers.
LinkedIn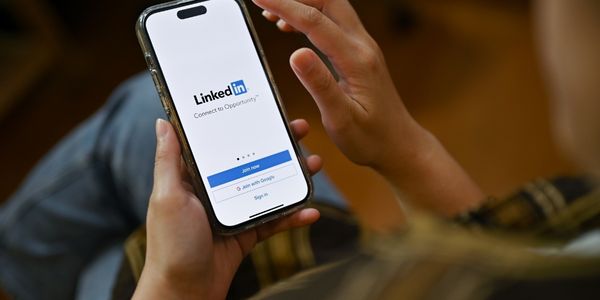 A professional platform is a great place for businesses to build relationships with potential customers, partners and employees. With more than 700 million users, it is the largest business-oriented social network. Companies can use LinkedIn for job postings, advertising campaigns, building relationships and recruiting.
Pros:
Excellent platform to network with potential customers, partners and employees.
Ability to advertise targeting people in a specific industry or job role.
YouTube
YouTube is the second largest search engine after Google and has over two billion monthly active users. Companies can use the platform to create informative videos, tutorials and live streams to engage with their target audience.
Pros:
Opportunity to produce creative content to engage viewers.
By understanding each platform, businesses can determine the best for their needs. Companies may focus on more than one platform depending on their social media goals and objectives. The key is to find the right combination of platforms that will reach the most people and engage with them in the most meaningful way.
Getting Started with Social Media Management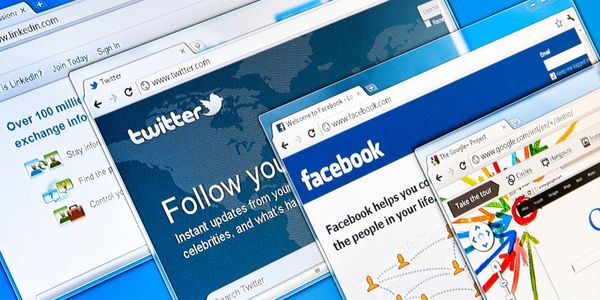 Now that you better understand the different social media platforms, it's time to start making your presence known on social media. To do this, create an effective strategy and use tools to help manage and monitor your profiles. 
Establish Your SMART Social Media Goals
Before you build your social media presence, you must consider what you're trying to achieve through your accounts. Are you looking to increase brand awareness? Generate leads? Grow traffic to your website or blog? Track customer sentiment and feedback. Understanding these overall objectives will help inform the strategy for engaging with followers online.
Creating SMART goals will help keep you on track to achieving your objectives. SMART stands for Specific, Measurable, Attainable, Relevant and Timely. Consider what social media metrics are most important to you, and then set goals that are both realistic and measurable so that you can gauge the success of your efforts.
Audit Your Existing Presence
If you already have an established social media presence, you must audit your existing profiles before moving forward. Check the content you've posted in the past, analyse which topics generated the most engagement from followers, review any analytics tools associated with each profile (if available), and identify any areas that need improvement.
Choose Your Platforms
Now, decide which social media channels you will use to reach your target audience. Consider the demographic information on each platform, as well as their features and limitations. Not every platform is right for every business so do your research before committing to one or more channels.
Establish and Monitor KPIs
Once you've set up your profiles, it's important to track the performance of your content and campaigns. Establish key performance indicators (KPIs) that you will use to measure success, such as impressions, engagement rate, clicks and conversions. Utilise analytics tools associated with each platform to monitor these KPIs regularly and adjust your strategy as needed.
Analyse Your Target Audience
The more you know about your target audience, the better. Research their interests, needs and behaviours as they relate to your products or services so that you can create content that resonates with them. Knowing who you are trying to reach will help you decide which channels to focus on and how to tailor your message for each platform.
Engage with Your Followers
Engaging with followers is an important part of any social media strategy. Make sure to respond to comments and messages in a timely manner, ask questions, retweet or share content from other accounts, and participate in conversations that relate to your brand or industry. This will help build relationships with your followers and create a sense of community.
Monitor Your Brand Mentions
It's important to monitor your brand mentions online for customer service and reputation management purposes. Use tools such as Google Alerts or Mention to track any conversation about your business across the web. Responding quickly to positive and negative feedback can help boost customer loyalty and protect your brand's reputation.
Creating Social Media Marketing Campaigns
Social media advertising campaigns can be a powerful way to reach and engage new audiences. Choose the right platform for your social media campaigns and use targeting options such as demographic and geographic preferences to ensure you reach the right people. Monitor performance metrics associated with each ad to measure its effectiveness and make adjustments as needed.
Analysing Your Social Media Performance
Analysing your results is key to understanding the success of your social media efforts. Review the KPIs you established at the beginning and use data from analytics tools associated with each platform to measure how well your campaigns perform. Use this information to adjust your strategy and strive for continuous improvement.
How Much Does Social Media Management Cost?
The cost of social media management can vary depending on the services you need. Generally, businesses may spend between €500-€10,000 per month for social media management services. Factors such as the size of your audience and the complexity of campaigns will influence the cost associated with professional social media management.
It's important to consider the value that these services can provide. Investing in social media management services can help you to save time, improve your ROI and increase engagement with your followers. Ultimately, it will depend on your business goals and what you want to achieve.
Best Social Media Management Tools
There are various tools to help you manage your social media accounts. Here are some of the best:
feedalpha 
With feedalpha, a social media scheduling tool, you can easily plan your content for Facebook and Twitter, Instagram and LinkedIn for days or weeks ahead. This easy-to-use platform will help save time while increasing your posts' engagement. Plus, with the ability to search for hashtags and topics, curating content to share with your followers has never been easier.
Hootsuite
If you're looking for a complete solution to your social media management needs, Hootsuite will cover all your bases. This social media management tool also lets you track brand mentions, schedule social media posts and monitor analytics data so you can learn the performance of each post. Hootsuite also provides reports that you can share with teams or clients.
Agorapulse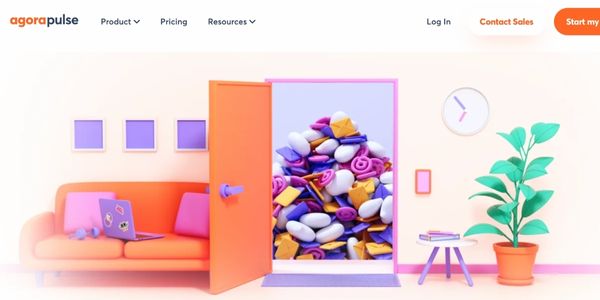 Agorapulse is an engagement and analytics platform to help you get the most out of your social media accounts. This tool will help you easily monitor conversations, measure results, get social media reports, and even manage multiple accounts in one place. Plus, it comes with advanced features such as moderation and approval workflows, making it easy to keep up with customer queries.
Final Thoughts!
Social media management can be daunting, but with the right tools and strategies in place, it doesn't have to be. With the help of social media management services and tools, you can save time, increase your ROI and create meaningful relationships with your followers.
Make sure you take the time to evaluate your options, set realistic goals and choose the best tools or services that best fit your needs. With the right strategy, social media can be a powerful asset for any business.
Facebook, Twitter, Instagram, LinkedIn, and other social media channels allow businesses to connect to their potential customers in a previously impossible way. With the right strategy, you can increase your business's brand awareness and visibility. Social media has...